What's the Right Time to Ask for a Gift?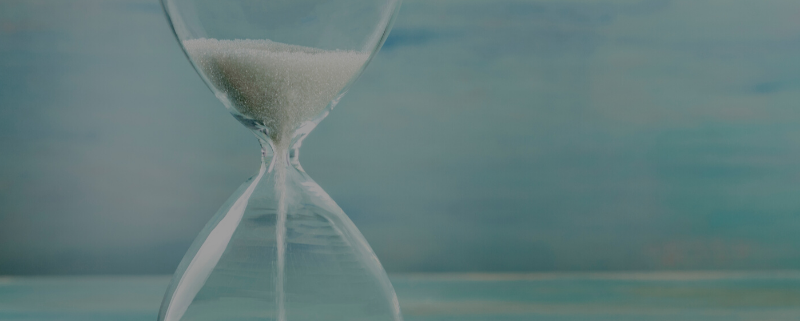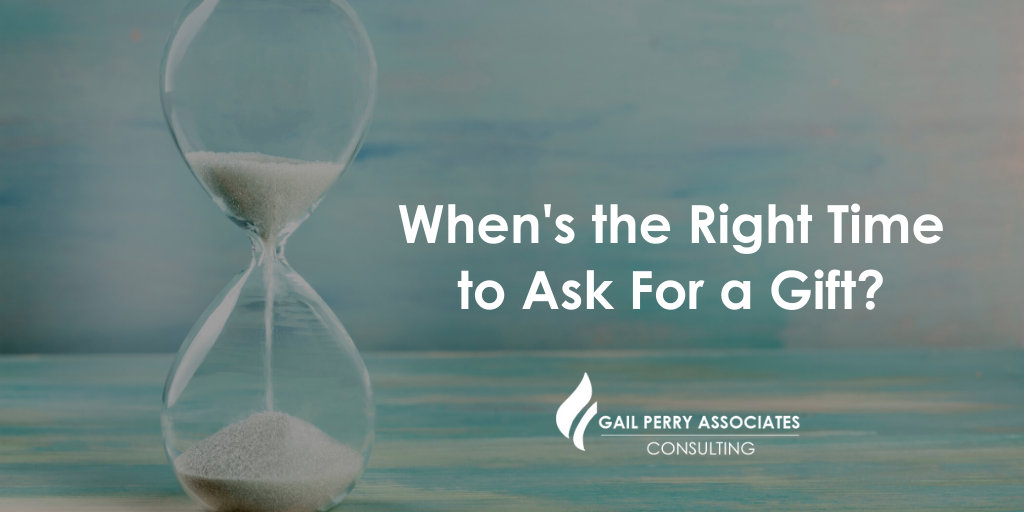 Today, we want to help you with one of the thorniest questions of major gift fundraising: What's the right time to ask for a gift? When should you ask your donor?
We all struggle with this issue. And when we are unsure about timing, we tend to delay or postpone our asks – leaving gifts on the table.
Our recommendation? Don't wait to ask! Why? Because your donor may be ready, but you are not aware of it.
You may be in the dark about what your donor wants to do. You may be moving ahead and just nurturing the relationship, and you are missing your donor's cues that they'd like to help right now.
How do you know it's the right time to ask for a gift? You simply ask the donor.
Just ask,
"Would this be a good time to discuss your support of this project?"
or
"Would you like to discuss how you might be able to help?"
or
"If I may, is this something you might like to help with now?
or
"Would you be interested in giving to this project?
This last phrase is a tad more indirect than an outright ask. You ask the donor if they are interested in this before you actually ask them to consider a gift.
It's just not that hard. Your donor has her own schedule for giving. And she may be ready!
Don't forget, your donor is already a donor to your organization. There's a reason they are engaging with you. They know you are in fundraising and that's your job. It's ok to be talking about these subject!
Bottom line: When is the right time ask for a gift?
Just inquire. Ask your donor about her timing. Your donor will let you know.
When you find the donors who are actually ready to give, then you can launch Ask Conversations with these donors – resulting in a flow of generous gifts into your organization or institution!
Planning a capital campaign? Want to expand your major gift fundraising?
We can help. We're teaching our clients how to have the Ask Conversation with their donors – using Deeper Listening Skills and the Permission Approach to the Ask.
Our Fundraising by the Numbers format is helping our clients secure major gifts – right now. The donors are out there, and they want to support your work.
Don't wait to ask!
https://gailperrygroup.com/wp-content/uploads/2020/08/AFC01131-05ED-4967-BC15-05228481E521.png
800
800
Gail Perry
https://gailperrygroup.com/wp-content/uploads/2022/09/Gail-Perry-Group-2.svg
Gail Perry
2020-08-14 09:22:51
2020-08-14 12:13:44
What's the Right Time to Ask for a Gift?