Managing Your Major Gift Portfolio Can Be This Easy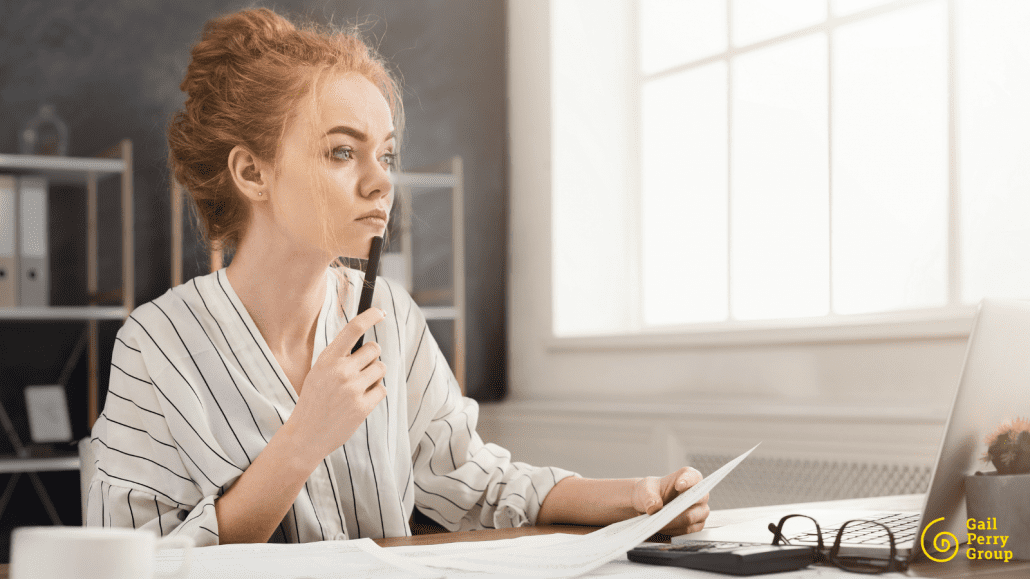 Portfolio management may seem like a technical term. But it's an excellent format to help you focus your attention on your best, and most likely donor prospects.
Of course, one of the secrets to successful mega fundraising is identifying where to spend your time and attention.
Most major gift portfolios are packed with so many prospects, that you can't possibly spend quality attention on all of them. So you simply have to focus.
Today, we're sharing an easy portfolio management system that can help you – and everyone on your team, be more productive, and raise money much faster.
(If you want to learn more about portfolio management skills and how these can transform your fundraising fortunes, consider joining our advanced Major Gifts Intensive Course.)
Our 10-20-30 Portfolio Management Approach.
Back when I was a frontline fundraiser, I had the exciting job of chief development officer for the Kenan-Flagler Business School at the University of North Carolina.
Needless to say, we had plenty of donor prospects who looked quite promising. However, we had a problem: too many of those promising prospects!
We were in the process of qualifying them. But we still needed a way to organize our time. Where should we start? Who should we try to see first, or second?
Here's the portfolio management system we worked out – step-by-step. We highly recommend a system like this for you and your team and we're sharing detailed insights into this system in our new Major Gifts Intensive program.
Step 1. The first step in our portfolio management approach: we rated the prospects.
Clearly this needed to be the first step. We spent considerable time analyzing them, and assigning ratings for their level of interest and giving capacity.
This is a step that major gift officers do every day.
In actuality, it took quite a bit of time to refine each individual's rating – to get a pretty solid handle on where they stood and what their financial capacity might be.
Step 2. We separated all the prospects into 4 groups.
Top 10 Prospects – These were individuals who were very close to making a gift. Our team was "readying them for a solicitation," so to speak. They were our top priorities. And they were getting tons of attention.
We were chatting with them often – about their interests, seeking their advice and input, and asking for their help with other donors.
Next 20 Prospects – Prospects who were very active and interested. They were enjoying their connection with us and were almost ready for an ask, but not quite.
Next 30 Prospects – People who were showing a lot of interest, had solid potential – but still needed more time to bring them closer to the cause.
Back-burner Prospects – These were donors whom I wanted to get to know. On the surface, they seemed to have great promise. But we would need to gently bring them along. They were not yet fully qualified.
Step 3. We set priorities and made a plan for how we'd spend our time.
We planned to "touch" these donors in priority order:
The Top 10 Prospects once a month. Since these donors were almost ready to be asked, they received a lot of attention and were our top priority.
The Next 20 Prospects every other month. These donors were almost ready for a campaign ask, so we were also very focused on them.
The Next 30 Prospects once a quarter. These donors were in the nurturing stage – or they could be in the post-gift stewardship stage. We never, ever wanted to let go of people who had already made a major gift.
For our lovely Back-burner Prospects, we tried to see them when we could. They were "fillers" when we were planning a trip or an event. Since we were in the discovery phase with these individuals, we tried to create "get to know you" opportunities with them.'
Step 4. Each month, we created cultivation moves.
For each of the Top 60 Prospects, we defined a cultivation move that was unique to each individual.
Step 5. We reviewed and reorganized the list monthly. 
What really made Prospect Management work for us was this last step: we evaluated and reorganized the list every month.
It was a big job to run through a detailed review of each prospect and where they stood each month. Sometimes it look as much as a half day/month. But it was worth it, because we created touches that were deliberate and customized for our key donors.
Our results?
We were organized with priorities and an easy-to-implement plan.
And we were successful! Our team raised $50 million from those terrific donors for a new business school building, the beautiful McColl Center at UNC-CH.
BOTTOM LINE on Portfolio Management.
You can raise this kind of money just like I did as a young fundraiser. And you can also feel your own work life transformed, just like this.
Just get organized with a prospect management or moves management system that works for you. We can help.
This system will save your life, keep you organized and most of all, help you allocate your time to the right people.
If you want to build and expand your major and principal gifts programs, join us for our annual Major Gifts Intensive Coaching program. Learn more here.
https://gailperrygroup.com/wp-content/uploads/2021/01/Untitled-design-38.png
900
1600
Gail Perry
https://gailperrygroup.com/wp-content/uploads/2022/09/Gail-Perry-Group-2.svg
Gail Perry
2021-01-22 01:09:24
2023-03-23 08:16:22
Managing Your Major Gift Portfolio Can Be This Easy