Superpowers of Successful Major Gift Fundraisers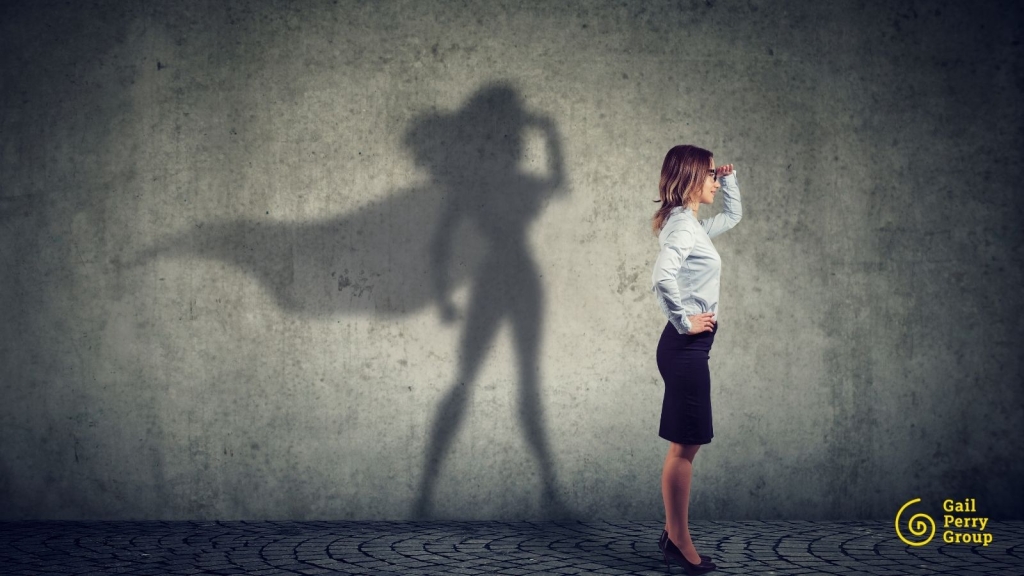 Does it ever feel like some fundraisers have superpowers? You know, those ones who raise six, seven and even eight-figure gifts.
And you look at them and wonder, "what special qualities DO these talented major gift fundraisers have?"
"How are they so successful?"

"What is their secret?"
Well, today we will tell you a few of these "secret" traits. And, luckily, they are traits that you, too, can possess. If you want to learn how to build these traits, join us in our 2023 Major Gifts Intensive coaching program. You'll come out of it a superhero – raising mega gifts in no time.
The Top Superpowers of Successful Major Gift Fundraisers:
Superpower #1: Successful Major Gift Fundraisers are Focused and Disciplined.
We have many distractions in our work. It's very, very easy to to get sidetracked.
Master fundraisers need to always focus, focus, focus on their intention: which is to move toward a gift conversation.
It's easy to get lost in all the socializing that comes with major gift fundraising – but that doesn't bring in the gifts.
Social skills help you get your foot in the door, but as a successful fundraiser you always keep your eye on your goal. 
Donor conversations can wander all over the place. It's important to bring the conversation back to your fundraising in indirect ways. Talk about your organization and its initiatives and goals.
Smart major gift fundraisers facilitate their donors down the path to a gift. They are always gently leading in a certain direction.
This way you won't get lost forever in social talk. You'll be able to move the donor toward a gift conversation.
In the Major Gifts Coaching Intensive we provide you with strategies to master this discipline and make sure we use role plays to practice so you don't walk away unprepared. Join us!
Superpower #2: Successful Major Gift Fundraisers Actively Listen to Find Out Their  Donor's Interests.
Too many fundraisers worry about what to say.
They worry that the donor will ask a question they can't answer. They fret that they'll run out of conversation topics.
Our advice is: turn around and head the other way. Stop talking!
Your job when visiting with donors is to do reconnaissance. You want to find out what your donor is most interested in. Most of all, how passionate are they about your cause? How motivated are they to give?
If you're doing all the talking, then you'll never find this out. It's actually up to you to find out what makes your donor tick.
And once you know your donor's interests, passions and hot buttons, you're on your way to making your donor really happy – AND closing a major gift.
Conversation techniques are a critical skill for any major gift fundraiser. If you'd like to master these techniques – join our 2023 Major Gifts Coaching Intensive. We've just opened applications for our class. 
Superpower #3: Successful Major Gift Fundraisers are Confident.
Sometimes it may be easy to feel a bit like a supplicant when you are with a VIP donor. They may even intimidate you.
But confidence is a major superpower.
You have an important job to do, and the donor knows it. That's why she's talking to you.
So be open and direct. We never want to assume that we know what a donor is thinking. So you be bold and ask, "May I clarify what you just said?"
When you convey confidence in yourself and your work, then you show up as genuine and authentic.
Confident people have good manners, and they are gracious to everyone. They know their stuff. What's more, they are calm and unruffled.
All of these qualities put your donor at ease. Then you build trust. Most importantly, you are creating an authentic human relationship with your donor.
Bottom Line: Having Superpowers Isn't Out of Reach.
These superpowers are easier said than done, we know. We have been there. But we developed these traits and it has paid off in spades.
And we have helped hundreds of other major gift officers develop and hone these superpowers as well, through our Major Gifts Intensive Coaching program..
If you'd like to be a superhero fundraiser, be sure to consider joining! You can learn more about it here. Applications are open now and close February 24.
https://gailperrygroup.com/wp-content/uploads/2021/01/Untitled-design-2.jpg
900
1600
Gail Perry
https://gailperrygroup.com/wp-content/uploads/2022/09/Gail-Perry-Group-2.svg
Gail Perry
2021-01-29 02:48:16
2022-11-16 17:59:38
Superpowers of Successful Major Gift Fundraisers