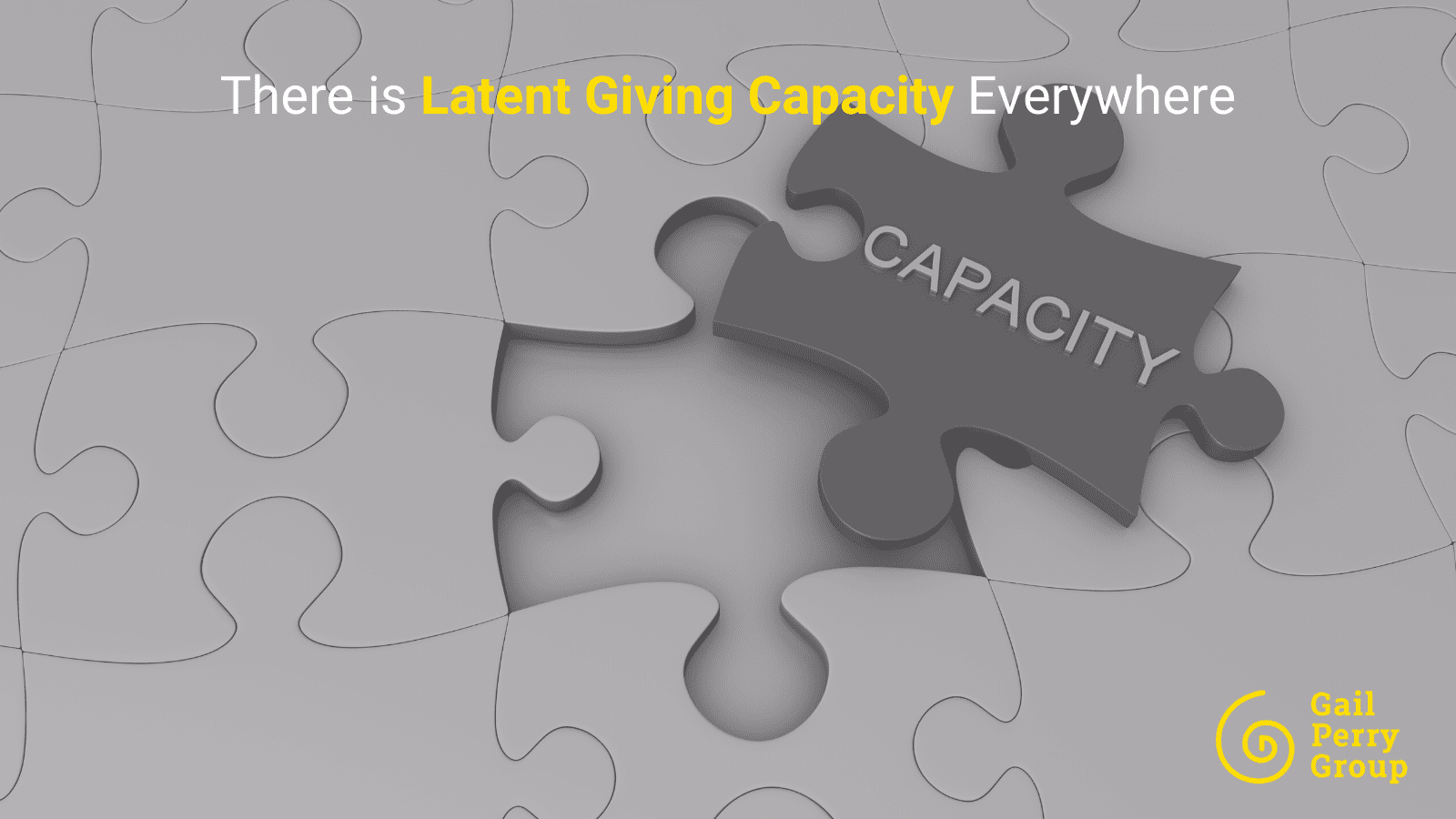 Where are the donors who still have high giving capacity? How do you move forward in a volatile environment? 
The world feels unstable to many people. Yes, we're coming out of a worldwide pandemic. But the atmosphere is still quite unstable.
What's more, some financial analysts are even discussing the possibility of a recession. To make matters worse, inflation and rising interest rates have many people worried.
The question of the day is this: How should you approach fundraising and philanthropy given the unstable environment?  
What if your organization is planning a capital campaign? Should you delay? Should you be worried? 
Go Forward with Optimism and Positivity. 
Here's our answer: You absolutely should go forward. In fact, move forward with cheerful optimism and positivity. 
Regardless of whether times are unstable or calm, there are always many high-net-worth people who have significant giving capacity, and will continue to give.
These individuals care enough about certain causes that they will give and give big. 
You and your team have plenty of major donor prospects who are passionate, and who want to help. Don't neglect them. 
An Example from the Great Recession
As an example, Kathryn Gamble raised $7 million for the NC Art Museum's capital campaign in 2009 at the beginning of the Great Recession. 
And the next year, in 2010, she raised another $4 million. The gifts never stopped flowing. 
And the Art Museum's campaign moved forward  – Kathryn closed it out at $50.6 million. 
Three Reasons Fundraising and Capital Campaigns Will Remain Strong for 2022
Why would we advocate full-scale fundraising – including major capital campaigns – at such an unstable time? 
Here are three reasons: 
   1.
Philanthropic giving will remain strong because of a high stock market.
We have seen study after study that shows philanthropic giving rising and falling along with the stock market. 
In fact, charitable gifts are a lagging indicator, trailing behind the stock market as it rises and falls. As long as the US market is high, then we can expect charitable gifts to remain high. 
What if the stock market drops, after several years of robust growth?  Then, if giving follows its pattern in the Great Recession, gifts will remain high for a period of months, before dropping.
   2.   Donors who have resources have gotten much, much wealthier over the past few years. 
A recent article in the Chronicle of Philanthropy noted that many wealthy individuals have seen their stock portfolios increase by as much as 40% over the past few years.  
This means that your donors with the highest giving capacity – your major and principal gift prospects – are sitting on deep reserves of appreciated stock and other assets.
These donors can make gifts that do not come out of their own pocket, so to speak. These gifts made from inflated assets do not "cost" them anything, because the gifts don't come from operating income. Instead, the gifts just come out of their portfolio.
Remember, less than 1% of the assets in the US are held in cash. The other 99+% is held in some types of investments. That is where to focus when you are in a big campaign with a high-dollar goal.
  3.  People with resources are "feeling" wealthier.
It all comes down to whether a donor feels that they have ample enough assets to give some away. In particular, the donor has to feel confident enough in their wealth, that they would consider a significant gift. 
We need to understand that when the stock market drops, donors who used to feel flush suddenly feel less wealthy. It's all a matter of how the donor "feels," no matter how large their asset base is.
Even if their net worth is still in the 8-figure range, these donors often now are feeling differently about their relative wealth. As a result, they are not as likely to make major gifts.
Bottom Line: Your major donors still have significant giving capacity. Regardless of the uncertain times, move forward. 
Don't let up. Your cause needs gifts and more resources, right now – not later.
As always, it is a pleasure to share our weekly insights with you as we cover important fundraising strategies. 
If your organization is planning a capital campaign or expanding your major gifts program – we can help. Send an email to coaching@gailperry.com if you'd like to schedule a free strategy call with us.