How to Reconnect Major Donors Who Have Drifted Away

Have you ever tried to reconnect with major donors who have lost touch with your organization and your team? Here's a quick video we posted to Linkedin yesterday, where we discussed success stories from the Major Gifts Intensive. Our guests where sharing stories of how they put their new skills from the Intensive to use. And one of Alexandra Lippert's colleagues was able to reconnect with a major donor who had drifted away. Now, this particular donor is so engaged that they are actually discussing a million-dollar gift! Can you imagine, bringing a former major donor back to the fold – and then having them ready to discuss a seven-figure gift? This is a success in my book!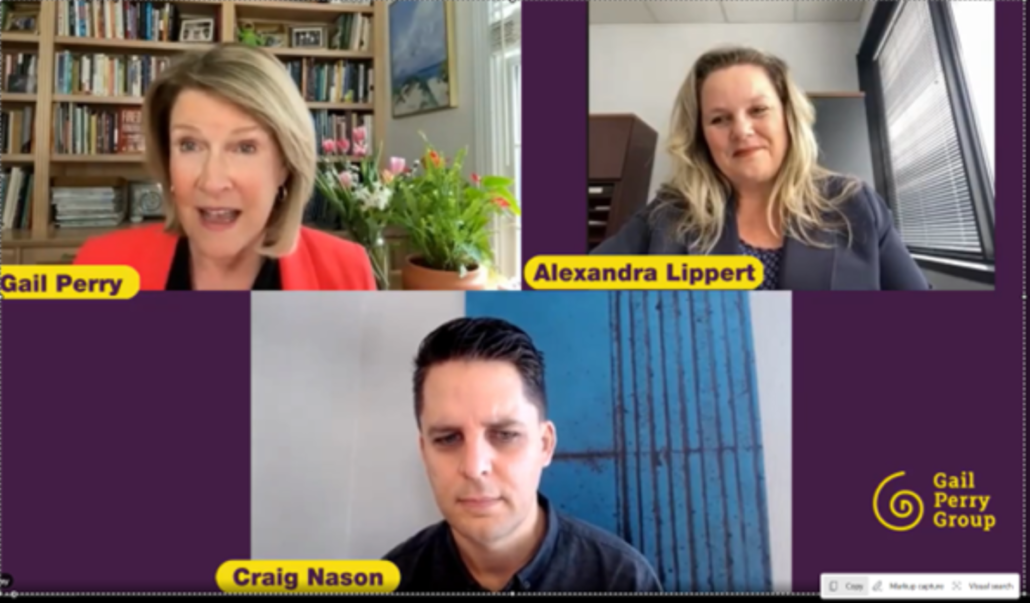 I want to personally thank these wonderful fundraising pros who joined me Wednesday on Linkedin: Craig Nason, Development and Communications Director of the Laboratory to Combat Human Trafficking, and Alexandra Lippert, Director of Development for Major Gifts at the University of Waterloo, Canada. Hope you enjoy watching our conversation! The story of Alex's colleague who was able to bring a donor back to the fold is at the end of this 12 minute video. To share a sneak peak about the video, here are some of the overall skills, key takeaways and successes they achieved in last year's Major Gift Intensive:
Permission-based fundraising to open the door to key donor conversations.
Rigorous prospect management – to determine your top 10 and next 20 prospects, and focus your time and energy at the top.
Talking less and listening more to your donors, to delve into your donor's true interests.
Building a true major gift plan – step by step to build a program with focus and strategy unique to each organization.
The art of growing a relationship with a donor.
Reconnect Major Donors Who Have Drifted Away
Many organizations have major donors who once were enthusiastic and on board – yet now have disengaged and are not involved at all. We see this happening all the time. For example, you may have five, six, and even seven figure major donors who once were enthusiastic supporters – but they've disappeared. Here's another example: what happened with your former capital campaign donors – particularly the ones who funded your last building campaign? Are you still in touch with them? Where did they go? What about those former loyal board members who gave so much to support your work? It may have been years ago that you connected with them, but their emotional ties may still be strong.
Trying to Reconnect Major Donors
Just about every organization has supporters who were once quite passionate but now have lost touch. In the success story above, our client at Waterloo University had lost contact with a certain former major donor.
Here's the Process We Recommend to Reconnect Major Donors Who Have Drifted Away
Step One: Try a "Get in touch" phone or zoom call.
If you have a donor who has not been engaged for a while, consider a "get in touch again" approach. Just think, your donor might actually welcome your phone call or email. Especially if they've been involved in past years, they might really like to know the latest news. They might like to meet any new leaders who may have joined the team. Or, they might welcome a personal update about an area they used to fund.
Step Two: Try a "Thank You" phone or zoom call.
Many former donors appreciate a "thank you for all you have done for our organization" phone or zoom call. In fact, if you think about it, they probably deserve a thank you call, however, belated. It's the least you and your team could do – to reach out to people who've been so very supportive in the past and acknowledge everything they've done. Thank you's are always in good taste and appropriate. It's a feel-good moment for both you and your long-lost donor when you reach out (even if it's been years) to say thank you again.
Step Three: Ask them why they supported your organization – what was it about your work that appealed to them the most?
This is the question that starts to reengage them. Asking them for their Donor Story can be like opening a treasure box. Your long-lost donor probably has deep feelings about your organization's work. Likewise, they have a strong personal connection to your mission. This is heart-centered work – when you ask the donor to share how they feel about the mission. Ask them what resonated with them about your organization's impact. Remember, when a donor's deeply held personal values are really tied in with your organization's work in the world, they will talk and talk about it. We advise our clients to simply let them talk! You open up a whole new world when your donor shares their personal thoughts and feelings. Here's when they often start saying, "How can I help?"
Step Four: Ask them if they'd like the next step – a personal update on what's happening now.
Would they like to get involved again?

Would they like to meet the new leadership?

See the new initiatives or programs that are being launched?

Would they like a personal tour?
This is when they become re-engaged. Remember, you are using permission – you are asking them if they'd like this or that. Using permission allows the donor to feel like they are in charge – they never feel pushed or like they are getting a pitch.
Step Five: Invite them to get involved. But use permission.
Consider using these questions: "Have you ever thought about getting more involved?" "Would you like to know how you can help?" "Would you like to know more about your favorite program and its current challenges?" When your formerly disconnected donor says "YES!" then you can literally move to a Gift Conversation.
Bottom Line: Reconnect Major Donors Who've Drifted Away
This approach may sound simple. But it's deliberate, strategic, and utterly donor-centered. You focus on the donor, showing appreciation, listening, and sharing impact. This is how you rekindle a fire in your donor's heart – and then the magic door to a wonderful gift opens. You end up with new resources to fund your mission, a happy donor, and a renewed relationship with a passionate supporter.
https://gailperrygroup.com/wp-content/uploads/2023/02/THUMBNAIL-FOR-GP-LINKEDIN-cop-e1675391335758.png
703
1200
Gail Perry
https://gailperrygroup.com/wp-content/uploads/2022/09/Gail-Perry-Group-2.svg
Gail Perry
2023-02-03 09:12:56
2023-07-11 09:16:24
How to Reconnect Major Donors Who Have Drifted Away