How to Create a Fundraising Action Plan for Your Board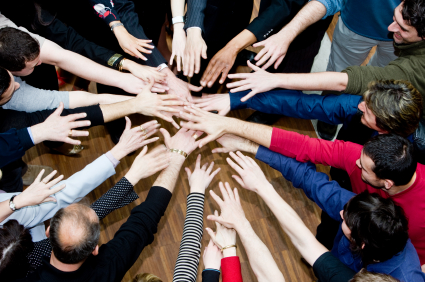 Board members are naturally nervous about fundraising.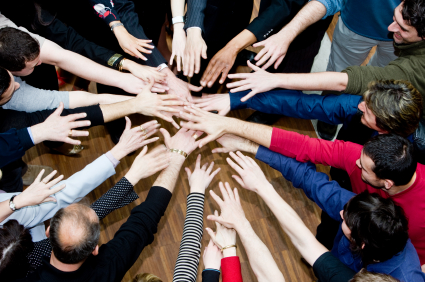 But there are ways to calm them down and make fundraising fun for them.
No kidding!
Here's how: set them up to do fundraising jobs that DON'T involve soliciting.
Tell them they DON'T have to ASK if they don't want to.
They can open doors, and help you find new friends and donors – without having to solicit.
AND these actions WILL directly impact your bottom line.
If you want to set up a fundraising action plan for your board – that they will embrace and enjoy – try this plan:
1. Lighten up!
If your board members think fundraising is an awful experience, then show them how it can be fun.
Model the energy you want them to have. How? When you talk about fundraising – then smile!
When you are at a fundraising event, look like you are happy.  When you discuss fundraising strategies, be optimistic, cheerful, and positive.
When I work with boards on Philanthropy 101 for the 21st Century, I approach it from a casual, pleasant angle. I crack jokes. I have fun with them.
What happens then?
They relax!  And when people are relaxed, they will open up and participate.
2. Educate them about Philanthropy 101 in the 21st Century.
Board members really, really don't know how fundraising has changed.
We all know the data – the tactics that always worked for us are shifting.
There are new strategies that work better – or make it worse.
Donors have changed. Communications tools have changed.
Donor retention is now the name of the game.  "Donor love" is becoming fashionable – and very very effective.
I find that board members are really interested to understand how it all works. They like the data, which makes them feel comfortable.
Of course, you can't just present data to them – you have to interpret it and say – here's what this means for us.
You know, I think that educated board members will:
make smarter budgeting decisions about fundraising
be more likely to support YOU and YOUR ideas
be much more willing to participate in your organization's fundraising strategies
3. Re-define "Fundraising" as "Friendmaking."
Why?
Because . . . if you can create people who are die-hard loyal "friends" of your organization – they will also become die-hard loyal donors.
Because . . .  you want to turn your donors into your passionate FRIENDS.
Because . . . . when board members work hard to raise "friends" for the cause, then the money will come.
Because . . .  board members are more comfortable when you REMOVE the issue of soliciting.
Because . . .  board members who focus on finding friends will then be very willing to host parties and open doors.
Because – it just works, and it ultimately raises more money.
From my standpoint, friendmaking is a kinder, gentler, much more successful and more fun way to raise the money you need.
Spread the love to everybody. Get everyone on the bandwagon. Turn them into die-hard friends.
Friends will give generously if they can. For sure.
4. Focus on a few easy jobs that don't require soliciting.
Figure out what will serve your fundraising program best.
Is it a series of house parties or porch parties to open new doors?
Is it selling tables at your gala?
What will help YOU the most? Figure THAT out first.
Don't let your board members necessarily decide what to focus on. That might spread the staff too thin.
Just explain to board members that they need and deserve excellent staff support in these types of projects so that you are all on the same team.
Then offer just one or two projects to board members. Give them roles where they can help.
But these roles need to be part of the CURRENT fundraising plan.
5. Set them up to be successful.
Your action plan for your board members will absolutely fail if you do not give them topnotch support and encouragement.
Try these ideas:
Break your board members into teams.
Enlist a board member from each team to be the Team Leader.
That way board members will take their direction from one of their peers, not you.
Create a little competition between the teams.
Adding a game-like feel to the project creates fun for your volunteers. It really works!
Let them set their own goals.
Management studies show that people will work harder if they help plan the project, the work and the goal.
Give them all the training they ask for.
Have a question and answer session. Give them supporting articles and ideas.  Even rehearse if needed.
Gently prod and support them.
Try: How can I help you? How can I support you to get this done? Do you have any questions? etc.
Reward success.
Hold up successful board members as role models.
BOTTOM LINE:
Every board member can support your organization's fundraising!  
There is a fundraising role for each person on your board – whether they ask or not.
Leave a comment and share YOUR favorite ways to put your board members to work.
Let's create a long list!
If you want more help getting your board members set up to WIN in fundraising, join my 90-minute, virtual workshop next Monday November 25. It's full of my most important training on board members and fundraising.
And I guarantee you – this approach really really works with nervous board members!
Find out more about my Virtual Workshop: "Create a Fundraising Action Plan For Your Board Members."
We'll drill down and figure out EXACTLY to make it happen. You'll get fresh ideas and a plan to use to move forward.
Hope you can join me!
https://gailperrygroup.com/wp-content/uploads/2013/11/board-members-lets-go.jpg
282
425
Gail Perry
https://gailperrygroup.com/wp-content/uploads/2022/09/Gail-Perry-Group-2.svg
Gail Perry
2013-11-15 11:23:46
2013-11-15 11:45:43
How to Create a Fundraising Action Plan for Your Board