Two Things Smart Fundraisers Always Do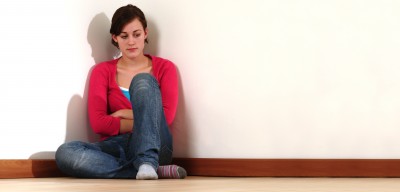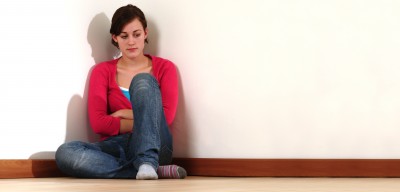 Fundraising can be a lonely business. You know it. And I know it.
There we are – facing doubtful board members and CEO's who think they know better than we do.
And there we are — trying to convince decision makers to follow smart strategies that we know will pay off. And trying to get them to abandon tired old strategies that don't work.
And there we are – trying to learn and master new skill sets that are now required to be really successful. All the while trying to enhance and grow our professional fundraising skills.
Keeping up with a changing fundraising skill set and donor environment is really difficult.
So what should you do to find the support you need?
I think you need two things:
A professional development program you trust.
1. You need a support community.
You need colleagues, a mentor, or maybe a coach – anyone who can be a helpful sounding board with constructive ideas. Anyone who can give you moral support.
Your colleagues will always be there for you.
You need to band together with other nonprofit folks wherever you can find them.
Your co-workers in the business can commiserate. They can offer suggestions. They've been there.
Where can you find colleagues?
First, look internally. Are there other fundraisers to befriend? Can you trust them?
Don't ever forget AFP – the Association of Fundraising Professionals.
I have to tell you that I've made lifelong friends thru my local AFP Chapter. I was even chapter President a few years ago. And I was happy to serve.
And now that I'm active on the national and international stages, I have new wonderful AFP friends around the world.
I can't say enough good things about AFP.
These are the local people who are working to bring the best education they can to the local fundraising community.
If you are not a member of AFP right now – you really should join.
Where can you find a mentor?
Well, look first in your local AFP Chapter.
And then look locally at other organizations. Look for people who've been around a while.
I also mentor people virtually via phone and email f you ever might be interested. Shoot me an email if you'd like to discuss it.
2. The second thing smart fundraisers always do: they invest in themselves.
Smart fundraisers know that the only thing they have to market in this world is their very own track record, and their own skills.
It's really up to you to keep enhancing yourself.
Nobody else is going to do it for you.
There's so much to learn!
So much that will make you far more successful in your field – and in your life.
You need to keep yourself informed.
What killer new tools will help expand your bottom line?
You know that major gifts, internet fundraising, inspiring your board members are important – but how do you do it?
I don't talk a lot about the importance of professional development. But that doesn't mean that I don't think it is wildly important.
I have spent a lot on myself to expand my skills.
I've hired coaches to teach me certain knowledge areas so I could be a better, smarter consultant and fundraiser. I subscribe to all number of personal and professional sites, trainings and seminars.
I'm taking webinars all the time; I attend conferences and I do tons of reading.
There's always something else to learn.
And just think of the skills YOU need to be an effective nonprofit leader-
Communications, leadership, direct mail, copywriting, internet fundraising, the art of asking, annual fund strategy, fundraising events and sponsorships, major gifts, capital campaigns, volunteer management – the list can go on and on.
Now where can you work on all these skills?
You just might want to consider my INSIDERS professional development community.
I bring my members THE top speakers, cutting-edge strategies along with coaching and in-depth workshops.
I personally select the top gurus in our field to bring to you exactly what I think you need to know to be successful.
The INSIDERS may not be for you.
But then again, it might be exactly what you've been looking for.
I'd like to invite you to join something that's proven to be meaningful and rewarding for everyone involved – financially and otherwise.
If it turns out to be a good fit for you, you're welcome with open arms.
Join the INSIDERS Community Today. 
INSIDERS offers plenty of tactics, techniques and tips to learn from. And it also offers a community of support.
Our private facebook page is a place where we all answer the little questions that come up in the daily like of your work, or just to give support when you are having a tough day.
Definitely make the right investments in yourself.
In whatever way you choose. And we'd love to welcome you as an INSIDER too!
Join the INSIDERS Community Today   

https://gailperrygroup.com/wp-content/uploads/2013/05/5592543_s.jpg
192
400
Gail Perry
https://gailperrygroup.com/wp-content/uploads/2022/09/Gail-Perry-Group-2.svg
Gail Perry
2013-05-17 10:30:03
2013-05-17 10:30:03
Two Things Smart Fundraisers Always Do