Traits of Highly Successful Major Gift Fundraisers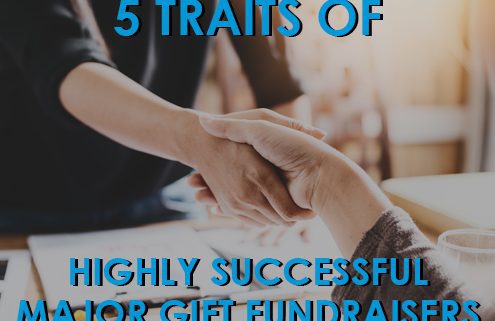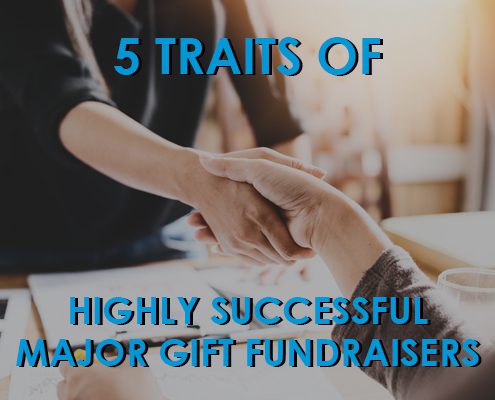 Do you know the secrets of master major gift fundraisers?
You know, those special individuals who raise six, seven and even eight figure gifts?
What special qualities DO these talented major gift fundraisers have?
What habits do they follow? What are their traits that make them be so successful?
Today, I'm sharing a sneak peak at my brand new presentation for the AFP International Conference that's just in a couple of days.
I'll be presenting with my good friend Eli Jordfald of the Lineberger Cancer Center at UNC-CH, who helped originate these ideas. (Check out Eli's very smart thoughts on prospect "discovery" here.)
Eli and I have worked up a list of 10 Traits of Master Major Gift Negotiators – and I want to share some of them with you right now.
(If you'd like to hear the entire presentation, we've already recorded it privately for my INSIDERS members. You can join the INSIDERS here. Prices are going up Monday – so join now and save hundreds if you are ready!)
1. Successful major gift fundraisers master the art of qualifying their prospects.
Smart fundraisers want to be sure they are spending their time in the right place – with the right people. That's why we qualify our prospects – early and often.
Does the donor have the financial CAPACITY to make a major gift?
Does the donor they have a sufficient INTEREST level to make a major gift?
We also find out other data about prospects:
Their "inclination" to give: Are they philanthropic? Do they like to support projects like ours?
Who else matters? Who might influence their gift? Might it a financial advisor? Or one of our board members?
What other causes do they support?
2. Successful major gift fundraisers know what their donor is passionate about.
Once you have a qualified donor, the next step is to find out her interests, passions and hot buttons.
What does she believe in? What is she concerned most about?
What about your organization's work interests her most?
Donors are all different, with different interests.
It's up to you to find out what makes her tick. What of all the work your organization does, fascinates her the most?
Find this out and you can easily design a personalized cultivation plan for your major donor.
Your cultivation plan will focus deeply on her interests and passions.
Now, you're on your way to making your donor really happy – AND closing a major gift.
3. Master major gift fundraisers have the "fierce urgency of the NOW."
We have many distractions in our work. It's very, very easy to to get sidetracked.
Master fundraisers always focus, focus, focus on their intention: which is to bring funding to their cause.
It's easy to get lost in the social aspect of working with prospects — the easy stuff:  going to lunch with donors and enjoying their friendship.
But that doesn't bring in the gifts.
You have to do more than just be a friend to your donor.
Talk about your job. Talk about raising money from others.
Talk about your organization and its initiatives and goals. Make your donor focus on more than just a good time with you.
Remembering the "fierce urgency" will remind you to focus. There's a huge need out there. No time to lose!
You won't get lost forever in social talk. You'll be able to move the donor forward with a cultivation plan.
4. Is a "forthright diplomat" as opposed to a "needy friend."
I love, love this language. It's easy to feel a bit like a supplicant when you are with a VIP donor.
But the smart major gift fundraiser is a forthright diplomat.
She talks about having meetings instead of visits. She uses phrases like "here's what I might suggest."
She's businesslike.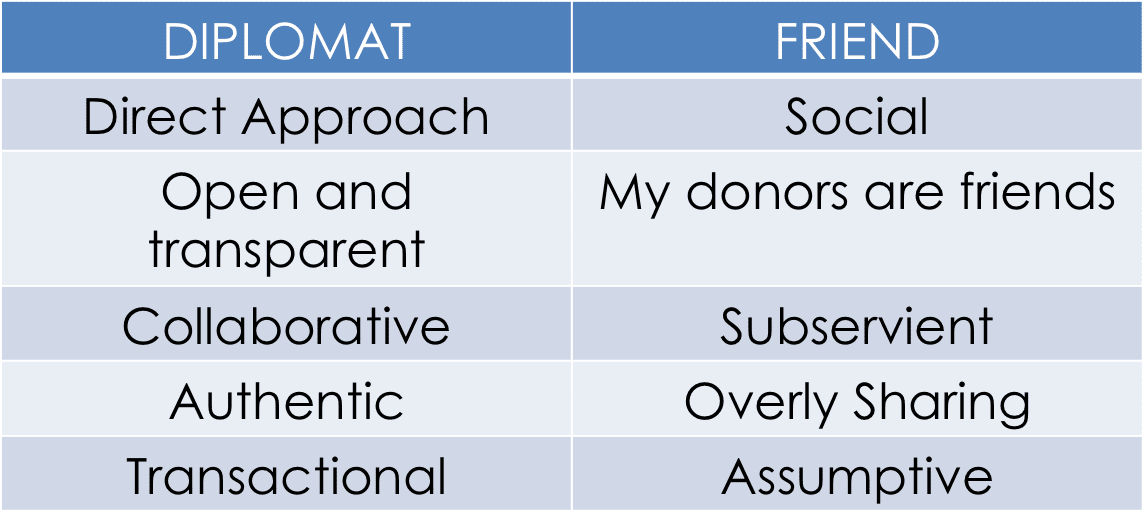 ~Chart adapted from Plus Delta Partners
She is open and direct. She asks donors what they are interested in, why they are interested and do they want to know more.
She keeps the conversation focused on the donor's interests.
And she doesn't share too much personal information about herself.
5. Master major gift fundraisers are superb facilitators.
What's a facilitator?
"One that helps to bring about an outcome by providing indirect assistance, guidance and supervision." ~according to Merriam-Webster Dictionary.
Smart major gift fundraisers facilitate their donors down the path to a gift.
They are always gently leading in a certain direction.
They don't beat endlessly around the bush, afraid to bring it up!
How do they do this?
They know what their prospects are passionate about, and they create experiences, cultivation events and cultivation opportunities around their donors' interests.
Their donors get to explore an area that they are interested in.
When the moment is right, they ask:  "Would you like to know more about how you could impact this project?
They find out if the donors is interested in giving early in the process, and they make the conversation about that.
BOTTOM LINE: Traits of Awesome Major Gift Fundraisers
So how does this thinking land with you? Do you agree?
How about sharing a comment and let Eli Jordfald and me know.
And if you will be at the AFP Conference in San Francisco this weekend, come to our live presentation on Sunday morning! We'd love to see you!
PS, if you've been thinking about joining my INSIDERS fundraising training community, go ahead and join now before our prices go up on Monday!
Leave your comment about your major gift cultivation adventures below!
https://gailperrygroup.com/wp-content/uploads/2017/04/4-28-17-Image-Feature-V2.jpg
400
495
Gail Perry
https://gailperrygroup.com/wp-content/uploads/2022/09/Gail-Perry-Group-2.svg
Gail Perry
2017-04-28 08:18:08
2017-04-28 10:54:09
Traits of Highly Successful Major Gift Fundraisers