Top Facebook Marketing Blunders That Could Hurt Your Year-End Campaign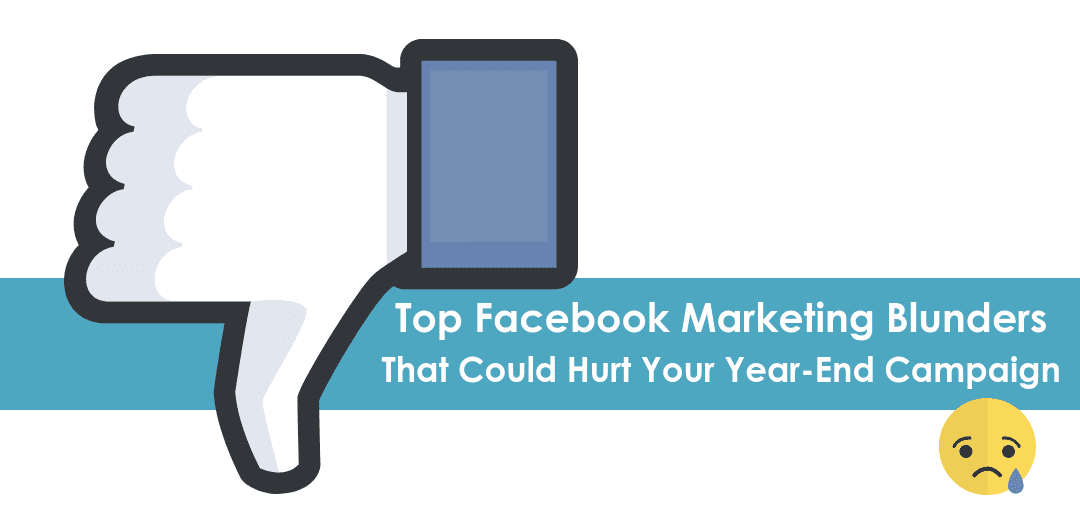 Oh my, Facebook is calling! What to do about all the social media opportunities out there?
It's Social Media month here at Fired-Up Fundraising – and we're tackling the vast and changing world of social media.
My focus is on how to use social media for fundraising – because that's what we are all about – helping you raise funds for your important cause.
Today we have a guest post by the wonderful John Haydon, author of Facebook Marketing for Dummies. He's one of the leading social media experts in our sector – and I usually hang on his every word.
Here's John's guest post – Facebook Blunders you might be making:
Can you believe it? Summer flew by, and now we're headed right into year-end fundraising season.
If you're like most nonprofits, you will raise most of your money during the last three months of the year, particularly between Thanksgiving and December 31st when the big ball drops.
Now is the time to put all your resources into attracting and retaining as many donors as possible!
Check out the webinar I'll be doing next week with Gail to help you prepare. For now, definitely avoid these top five mistakes that could hurt your year-end fundraising.
1. Ignoring Facebook Altogether
If you're like most nonprofits, you have at least a minimal presence on Facebook. So does your competition. Not only that but most of your donors are using Facebook.
This important platform isn't going anywhere, and again, even if you ignored Facebook until November, don't regret ignoring it during the biggest spike of fundraising you'll see this year.
2. Bragging About Your Nonprofit
There's no doubt that your nonprofit has earned the bragging rights it has.
But on Facebook, people want to brag about themselves to their friends. One way they do this is by sharing stories about causes they care about.
Your mission, if you choose to accept it, is to create impact stories that make your supporters look fantastic to their friends.
3. Not Thanking Your Donors
Probably the biggest fundraising mistake you can make is not thanking your donors.
In fact, Bloomerang found that 19% of donors won't come back if you don't thank them.
Thanking your donors on social media makes them feel great and more likely to get again – especially as your year-end campaign starts to heat up.
And it also makes you look great to potential donors.
4. Not using Facebook Ads
At this point, if you're not using the Ads capability, you're just not serious about using Facebook to reach your audience.
Ads are so incredibly cheap and effective; there's just no excuse for not making at least a minimal investment.
You can reach people who recently watched one of your FB live videos. You can even reach people who have visited your donation page but didn't give.
And again, if you haven't used Facebook ads yet, now is the time to try them given that year-end is upon us.
5. Only using Facebook
Last but not least, if Facebook is your only channel to reach donors, you will have profound regrets at year-end.
Direct mail, phone solicitation, email, and face-to-face fundraising are much more effective when used together.
Bottom Line: Nail Your Social Media
It's time to be seriously strategic about your social media platforms.
Be careful what you are posting, and follow John's guidelines.
If you do, you'll be in a terrific position for a hugely successful year-end campaign!
https://gailperrygroup.com/wp-content/uploads/2018/09/FBMarketingBlundersFeature.png
512
1080
Gail Perry
https://gailperrygroup.com/wp-content/uploads/2022/09/Gail-Perry-Group-2.svg
Gail Perry
2018-09-21 09:54:43
2023-07-13 06:41:17
Top Facebook Marketing Blunders That Could Hurt Your Year-End Campaign