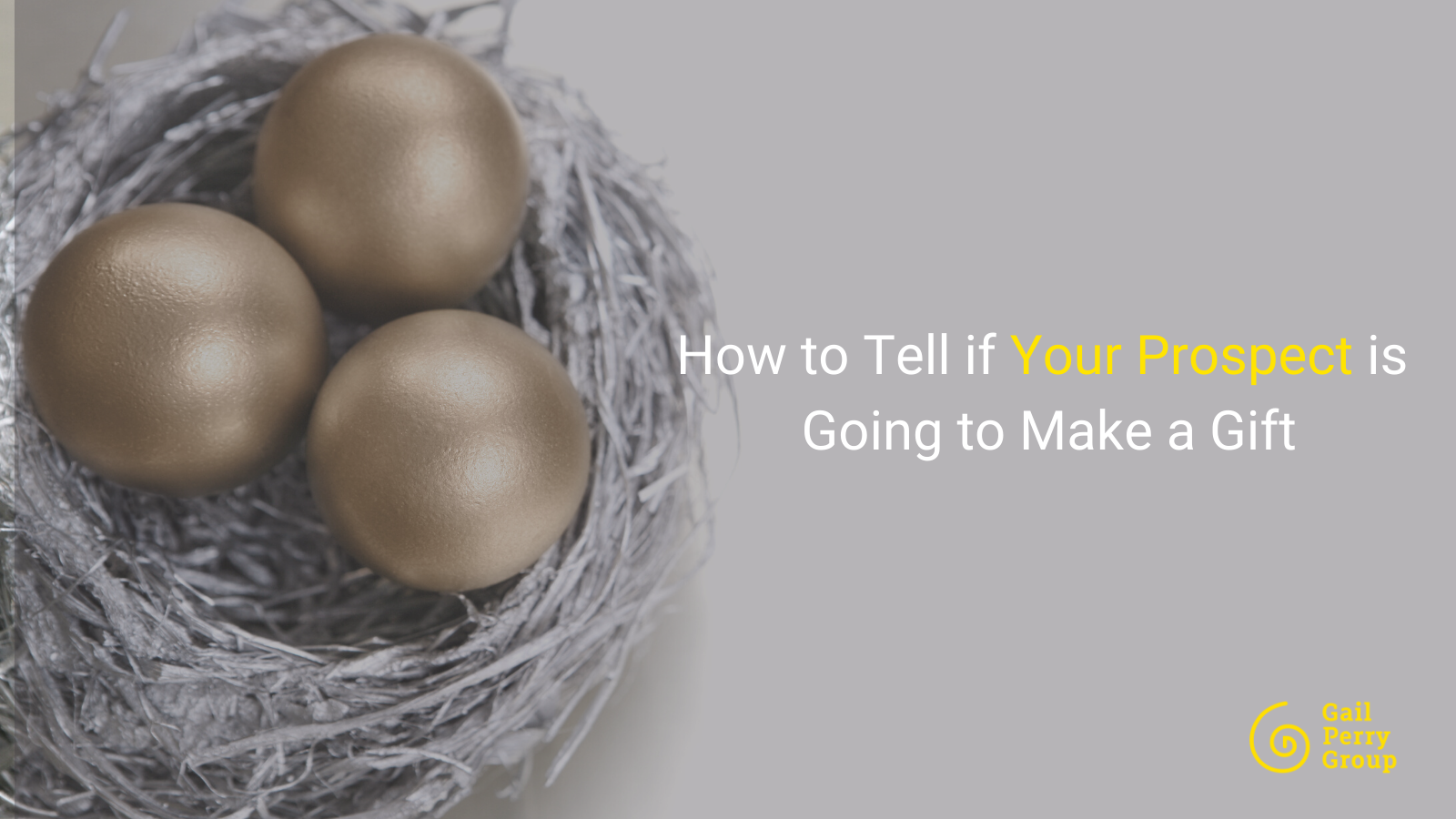 What is the "Discovery Process" in major gift and capital campaign fundraising?
It's the process of sleuthing for your best donors. 
You're looking for that lovely golden egg in the basket – a donor who is truly qualified. 
Why should you try to qualify donor prospects?
Because you don't want to spend time with the wrong people.
The Discovery Process will help you discover: "Does this individual have the ability to make a significant gift to your organization  . . . and . . . are they inclined to do so?
The goal of the Discovery Process is to help determine a donor's:   1. capacity   and 2. inclination.
Today's post is based on one of our special guest presentations for our Major Gifts Intensive participants.
Eli Jordfald, Executive Director, Healthcare Philanthropy, University of North Carolina Health Foundation shared the Discovery Process she has developed that has helped her land many 7 and 8 figure gifts.
Why do we need the Discovery Process?
Discovery is one of those fundamental building blocks of doing development, Eli says.
"If you don't do this well, it will catch up with you later in the donor engagement process. Then you'll have to start all over.

Discovery is ongoing. Sometimes, you may be going in a certain direction with your prospect, but you find that you need to backtrack and confirm yet again their interest level and their inclination to give.

Because with major gift relationships, you're constantly going to be finding out new things.
The Discovery Process helps you save time.
The sooner you can find out whether a prospect has good potential or not, the better.
Otherwise you'll be wasting tons of your valuable time, investing a lot of energy in the wrong donors.
You'll fritter away your most valuable resource visiting people who either don't have the capacity OR they don't really have the interest.
The Discovery Process is based on asking the right questions.
Discovery is all about interviewing your prospects. And – this is key – you need to ask Direct Questions. 
Remember, this conversation can be done on the phone or zoom, not necessarily in person – saving you even more time.
We think that every good fundraiser should learn how to directly ask about a donor's interest level.
How discovery questions can assess your prospect's interest.
You can ask about your donor's experience with your organization – what do they like or not? What impresses them the most? What aspects of your work are they most interested in?
Eli says that these are absolute Must Ask Questions:
Does the work of our organization resonate with you?
What other causes do you support?
What about our work do you really like?
Are you open to learning more about our work?
Especially this last question lets you know in no uncertain terms where the donor stands. And where you stand.
How discovery questions can assess your prospect's capacity.
This is a more delicate area. And many people of wealth live very low-profile lives, so that you would never guess their financial capacity.
One of Eli's favorite questions is to ask about vacation plans. That will tell you so very much.
What happens if your prospects mention they are planning a round-the-world cruise, or a trip to visit their copper mines in Brazil?  Then you'l know you are dealing with people of capacity.
Many wealth cues are hidden inside conversations. You need to be alert to what Eli calls "signs" from the donor.
Donor cues that indicate capacity:
Eli says to listen for these types of comments – which will indicate one way or the other – the donors' financial situation.
You are already in my will.
I mght be able to make a gift once we sell our business.
How much does it cost to name a room?
I want to focus more on travel right now that's where a lot of my $ is going?
I'm a product of the depression. My husband and I saved and invested all our lives.
You should spend time with people who have more resources than me.
I don't think we can consider giving until we sell our two mountain homes.
From zero to 30 qualified major gift prospects in 90 days.
You CAN start with nothing, and then develop a portfolio of 30 qualified donors in 90 days. Simply by taking a list of donors and asking them these discovery questions.
Of course that's assuming that you have a list of people to call. If you do call and interview many people in 90 days, then you can have many great conversations.
You may end up making literally hundreds of calls, but you'll end up finding your people with capacity and interest.
BOTTOM LINE on the Discovery Process:
Most people are warm and friendly and are happy to talk to you, especially when you ask them to talk about themselves. 
And YOU need to be straight, honest, very pleasant and natural.
Never forget that you represent a wonderful mission. Many donors are very passionate about your mission and will tell you so. So don't hold back. 
Our Major Gifts Intensive group is open applications, and this is the kind of deep training and support we are giving our participants. And, all our capital campaign clients join these trainings as part of their work with us. So plan to join us this year. 
We wish everyone enjoyable discovery calls and successful fundraising ahead.