Secrets to Maintaining Your Capital Campaign's Momentum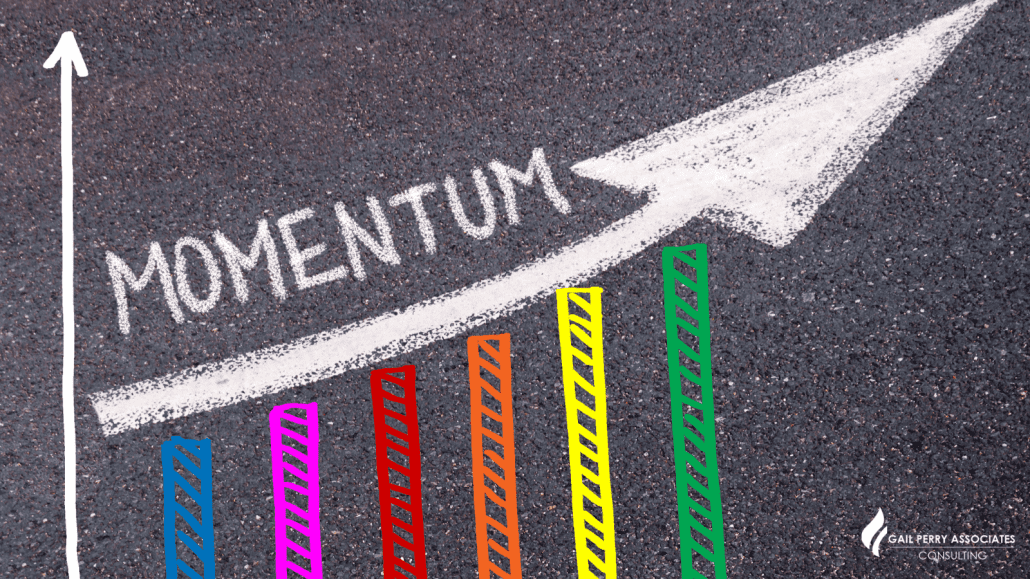 The Magic of Capital Campaign Momentum
Is your organization enjoying the benefits of robust capital campaign momentum? In fact, many campaigns struggle to maintain this important success factor.
Momentum is a magic quality that can speed things along in your campaign like an ocean wave. When there is positive energy and momentum, everything is working in your favor.
Your volunteer campaign leaders feel the spark.

They are in action, in touch with you and each other. They're talking often with you and other volunteers – collaborating on strategy to nail major and mega gifts for your campaign.

Your board knows that things are going well.

This means they are supportive, encouraged, and positive. They show up for campaign events. They cheerlead the staff. They are willing to spend money on the campaign when they see gifts flowing in.

Best of all, positive momentum attracts donors.

When gifts are coming in often, and there are celebrations everywhere, new donors get inspired. They feel the energy of a successful cause, and join the bandwagon. Your campaign literally attracts donors.
This week we are sharing three ways to encourage, manage and maintain that magic spark of momentum. These are also our top three strategies we use to keep client campaigns moving forward vigorously.
And if you are thinking about capital campaigns – be sure to check out our new 5-part course.
How Do You Create and Maintain Capital Campaign Momentum?
It starts with you.
Often, it's up to the staff to provide inspiration. Your own personal energy is infectious. Your smile encourages others to smile. And more, your can-do attitude inspires everyone else to be positive.
1. Focus on Positive Steps – No Negativity Allowed
If you are trying to change the world, you don't get there by worrying about failure.
You have to keep your eye on the horizon. Stay focused on your goal and the wonderful possibilities of your campaign. And remind everyone of the vision for the future.
Any group of people – a board, a campaign committee – can easily be swayed by a naysayer who speaks strongly and negatively. You need to put a stop to it immediately, if at all possible.
2. Use Your Consultants
Consultants play a vital leadership role in a campaign. Once the board develops trust and confidence in us, then they will listen to an objective third party.
In our experience, we have been able to dig campaigns out of a roadblock and move forward, solely by focusing on a few positive and achievable next steps.
Also, we like to keep in close contact with our campaign clients. We are constantly on the phone or a zoom meeting with board leaders, key volunteers, and staff. It is important for a consultant to stay in touch, always willing to provide leadership and a careful guiding hand to keep the momentum going.
Keep people focused on their "to-do" list. That is our strategy. What are positive steps they can take right now – this week and this month – to be sure the campaign is moving along?
Consultants often are an experienced and objective guiding hand to help maintain capital campaign momentum. If you have a consultant to help your campaign reach its goal, be sure to use them (or us)!
3. Make Sure Big Meetings are Well Organized and Encouraging
Campaign and board meetings can be pivotal to your momentum. They can either foster a lack of energy – or positive momentum. Good energy or a sour tone. We've all been there.
One of our secrets is to hold fast-paced, high-energy campaign and board meetings. We intentionally prep our speakers, design the agenda, and set up positive news – these steps are surprisingly crucial to maintaining successful campaign momentum.
Yes, these steps take time. It takes time to coach presenters and engage with meeting participants in advance. And these steps may seem less important than other activities.
But this is truly what it takes to implement a successful gathering of key leaders. You don't want to leave this to chance – too many things can go wrong.
Bottom Line: Maintaining Your Capital Campaign Momentum
It's up to you. Momentum can make or break your campaign. So be positive, use your consultants for leadership and guidance, and always stage your big meetings carefully.
More Secrets to Successful Capital Campaigns
This in-depth 5-part webinar series shows you how to adapt, change, and successfully execute your institution's campaign – even during these uncertain, unfamiliar days.
If you are running a capital campaign, now or in the future, make sure to check out our powerful new course by clicking the link below.
Capital Campaigns in Times of Crisis: 5 Keys to Success – Access Now
https://gailperrygroup.com/wp-content/uploads/2020/12/Momentum-blog-asset-1.png
900
1600
Gail Perry
https://gailperrygroup.com/wp-content/uploads/2022/09/Gail-Perry-Group-2.svg
Gail Perry
2020-12-04 10:09:17
2022-10-28 11:32:05
Secrets to Maintaining Your Capital Campaign's Momentum