An Interview With Jerry Panas: The Master of Face-to-Face Fundraising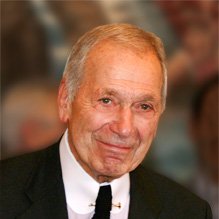 One Saturday in June I managed to snag master fundraiser Jerry Panas on the phone for an exclusive hour-long private interview, just for the INSIDERS – about successful face-to-face asks.
I'm making this available today to everyone so they can see the quality of the training and teaching that they can get from my educational program–Fundraising Insiders.
---
In this interview, Jerry Panas shares with us his tried-and-true strategies for successful face-to-face asks. Learn:
Why Jerry Panas will never call a visit with a potential donor an "appointment."
How do you know how much to ask of a donor?
Getting the visit is 85% of the ask.
How to handle donor objections and turn them into fuel for your ask.
What is a power question? And how can you use them to raise more money.
How to infuse your meeting with passion and excitement.
How do you get your potential donor from their head to their heart to their checkbook? People who enjoy their gift the most are people who give–viscerally.
If you have ever heard Jerry speak, you will know that he is the MASTER of solicitation strategies.
Best of all, he really knows how to spin a project or the cause in a way that makes it sound like something you have just GOT tp be part of. His enthusiasm is contagious – and you need to hear how he does it!
Jerry has mastered the art of making a cause feel "irresistible" to a mega donor. And it is all right here:
For more great training like this, join my Fundraising Insiders today!
Dr. Jerold Panas, Founding Partner of Jerold Panas, Linzy and Partner, is a leading speaker and trainer in the field of philanthropy. The author of sixteen books, including the perennial best-seller "Asking," he has an unsurpassed knowledge of every aspect of resource development and an unequaled passion for sharing his experience with major donors and successful campaigns around the world. Jerry delivers dozens of conference keynotes, workshops and board training sessions annually.
https://gailperrygroup.com/wp-content/uploads/2015/10/Jerry-Panas.jpg
219
219
Gail Perry
https://gailperrygroup.com/wp-content/uploads/2022/09/Gail-Perry-Group-2.svg
Gail Perry
2015-10-07 12:11:39
2023-07-11 06:53:20
An Interview With Jerry Panas: The Master of Face-to-Face Fundraising