Top 20 Charity Auction Tips for Greater Profit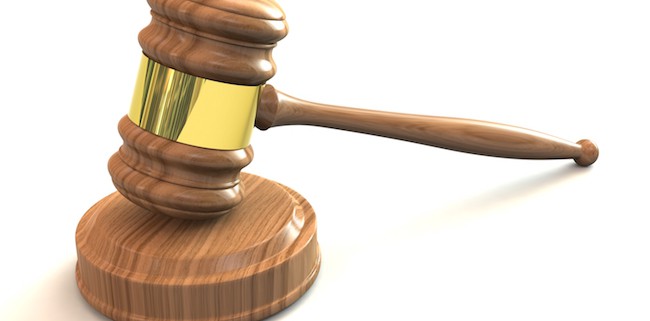 Implement these 20 Charity Auction Tips, and you'll be setting up an event that's a huge money-maker.
Why are auctions important?
Auctions are a key source of profit at galas or fundraising events. So let's learn how to maximize their revenue!
I've been tackling fundraising events lately.
We've covered tons of event-related topics: finding high-dollar sponsors for your event, avoiding key mistakes in your next silent auction, and how technology can help you raise tons more.
Here are some tips from auctioneer Jay Litchfield in the midwest, along with my editorial comments!
Tip #1.  Big Money in the Seats is More Important than Flowers.
Get the right people attending, and you'll sell your items!
This is the most important thing of all!
Tip #2. Find a Professional Auctioneer.
I do think the number one thing a nonprofit can do to increase profitability — is to have a pro at the helm of the auction.
A pro can control the crowd, get attention, play up important items, and be a real entertainer. A great auctioneer can be the life of the party at the mike, and help everyone have a blast.
Clearly they bring in more than it costs to hire them!
My favorite recommended charity auctioneer is Sherry Truhlar out of Washington DC. She's funny, entertaining, and knows how to "sell" a nonprofit cause.
Tip #3. Professional Ringmen.
A ringman is someone who stands in the crowd looking for bidders.
Smart, trained ring men – who can tell a head scratch from an auction bid – can make a huge world of difference to your live auction.
Tip #4. Advertise Your Auction Items Before the Event.
Jay says to  place descriptions or a short list in the invitations or mailings before the event, so that people can plan ahead of time to purchase them at the actual event.
It helps generate word of mouth and enthusiasm for certain items well in advance of the auction.
Tip #5. Advertise Your Auction Items At the Event.
It's very important to have a detailed list or descriptions of the items being sold in the auction – and on the tables at the event.
You need to take advantage of every opportunity to play up these items before a willing crowd.
Tip #6. Best Items are Those with an Experience or Unique Value.
You want unique items that you can't buy anywhere else. Items of an "experience" can be priceless – far better than something with a tangible value.
What's the experience of a locker room visit at your pro hockey team's next game – priceless!
Tip #7. Display Your Items Beautifully.
But the better your display, the more you'll get for the item.
If you have the actual item, you need to have it there.
Tip #8.  Don't Put Dollar Values in your Program.
What if someone wants to pay more than the price someone suggested is the value? Most bidding will stop at the value when it's printed in the program.
Tip #9.  Always Have a "Raise the Paddle" to Close Out the Auction.
Here's where you can bring in even more revenue!
People may not have spent all their money on the live auction, and they may want to support your cause before they go home.
Tip #10.  Lighting!
Decent lighting is a MUST!
Bring up the house lights and kill the stage spotlights.
I can't tell you how many auctions I've attended where there was very low or even no lighting on the items.
Tip #11. A Great Sound System is a MUST.
Rent a professional sound system or borrow one.
How do they know what to spend if they can't hear the auctioneer?
Tip #12. Build the Live Auction to a Crescendo.
Do this by having the highest priced item 3/4 o the way into the list.
Tip #13. Close Your Auction Early.
People will begin to leave at 9pm. Larger numbers will leave at 9:30.
By 10pm, you room may become a ghost town.
Tip #14. Brief the Auctioneer Thoroughly.
He/she needs a great descriptive list of the items you are selling and a hand held wireless microphone.
I know this is a no-brainer but you'd be surprised!
#15. Reserve Prices are for the Auctioneer's Eye's Only.
Please don't publicize the value that you have to have for reserve items or minimum prices on items.
#16. Don't Put Minimum Bids on the Live Items.
If you have a pro as an auctioneer, let them use their own experience and decide where to start.
They probably know better with their vast experience than the  staff does.
#17. NO Selling with Reserve.
Jay says, don't waste your time and space selling something for someone else.
If you have to get a certain minimum for an item, it takes so much away from your profit!
#18. Wide range of Items.
And the artist. If you're the organizer, don't let your own taste reign.
You never know what some people will like!
#19. Script is Not Needed for an Auctioneer Pro.
I'd venture to guess that a professional auctioneer can be a lot funnier and more entertaining without a script than with one!
#20. Don't Spend Your Money on Fancy Gizmos.
Most of the money comes in the live auction (if it's well done). Never forget this!
Spending a lot on the silent auction may not pay off.
Here are a few more tips from Jay:
Don't spend your money on bidder paddles.
No noise makers during the auction.
Get the whole family involved: school auctions are fantastic.
Put food stations interspersed win the silent auction area.
Be sure to have a Silent Auction Master of Ceremonies.
Turn up the lights in the silent auction area – we are all getting a little older and most buyers need glasses. How about you?
Hope These Charity Auction Tips Guide you to an Amazing Auction!
Bottom Line:
Just like all areas of fundraising, there are some best practices that help you figure out where to take shortcuts and where you need to make investments.
What other tips would you share about live auctions? Leave a comment and share them!
https://gailperrygroup.com/wp-content/uploads/2012/05/auction-gavel-1.jpg
433
650
Gail Perry
https://gailperrygroup.com/wp-content/uploads/2022/09/Gail-Perry-Group-2.svg
Gail Perry
2012-05-24 21:59:17
2016-09-07 10:48:28
Top 20 Charity Auction Tips for Greater Profit