The Magic of Discovery Calls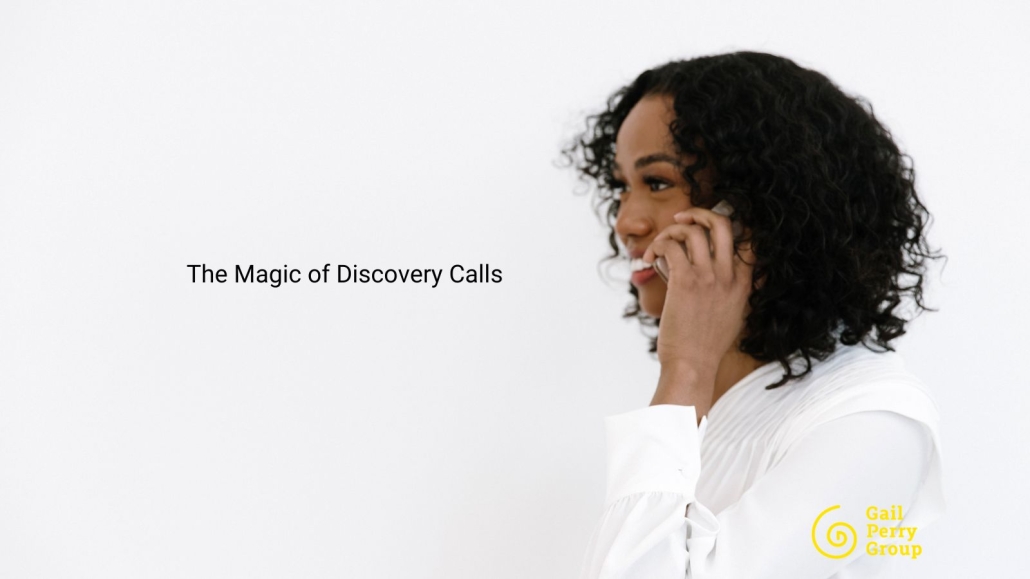 Some fundraisers love them, some fundraisers loathe them.
The truth is, they are a vital part of our work as relationship fundraisers.
Today we have a guest post from the Director of the GPG Academy, Beth Ann Locke. Beth Ann is a major gift expert, having closed many mega gifts throughout her career!
What is a Discovery Call?
It's a conversation you have with a donor, with two objectives:
You want to engage them and develop their relationship with your organization.
And, second, you want to gently and discreetly find out if they have the interest and capacity to eventually make a larger gift.
Why are Discovery Calls so Difficult and Nerve Wracking?
For many fundraisers, the hardest part of the Discovery Call is that it feels as if you're making a cold call.
And yet, in our work we need to engage in a conversation with a prospective or new donor to understand their interest in the impact of the nonprofit.
When I was at United Way of King County, I was managing a portfolio of 200 donors and prospects. Discovery Calls helped me know where to focus my time to create stronger fundraising relationships.
Here are three ways I categorize and frame my Discovery Calls.
1. The Thank You Call –
I find these the easiest. Calling to share a true appreciation for a recent gift is a terrific opening.
I usually begin with, "I wanted to thank you for your support. Is now a good time to share how your gift is working in our community?"
If I have the opportunity, I ask what prompted them to give, or what aspect of our work speaks most deeply to them.
If there's no answer? No problem, I leave a message and mention, "I would enjoy hearing what facet of our work moves you most. I'll call again next Tuesday as that may be a better time." I leave my name, nonprofit and phone should they wish to call. Then I calendarize.
If you don't have a phone number? I send an email, although the follow-up call is more difficult to secure. I also suggest a time I will call the following week and leave my number, with a promise to share how their gift is working for impact.
2. The Intro Follow-up 
Have you had a board member or volunteer suggest you should get in touch with a certain person they know (or don't) about a gift to your nonprofit? (Three times this month you say?!)
Here's what I do. I thank the board member for the tip and then request them to send an intro email:
 "It's so important that your friend/colleague expects my call and knows that we are both connected to our charity," I explain. "You and I know that in philanthropy, trust is a big door opener."
Once I receive the email addressed to me and the prospect, I can move forward.
I thank the volunteer for the intro and then ask the prospect if I may hear more about their interest in our community and the impact of our work over a coffee or a phone call.
I've also had these work beautifully as a coffee or lunch with the volunteer, prospect and me. I find these work best as in-person meetings or calls.
3. The "It's Been A Minute" Call  
I've made these calls when reconnecting with a lapsed donor. I call to thank for past support which has helped us get where we are now.
I remind them of the importance of past support to bring us to where our nonprofit is now and yet we have further to go.
I've also used these when I've had a lot of "telephone tag" with a new donor who has asked me to connect a few weeks or months ahead.
Or a prospect who has been less responsive despite the intro. I call, restate our connection (my name, the charity, the intro or last gift made or project supported).
I offer to share an update on our work and let them know I would enjoy hearing their impressions.
In my message, if they don't pick up, I sometimes offer to "call either Tuesday or Thursday, whichever day would be best for you" and then set a time on my calendar and make the call as promised.
Bottom Line on Discovery Calls:
Lean in to your discovery work – these discovery calls can be fun and interesting!
https://gailperrygroup.com/wp-content/uploads/2023/03/haute-stock-photography-dreamer-doer-collection-final-25-1.jpg
2400
3600
Gail Perry
https://gailperrygroup.com/wp-content/uploads/2022/09/Gail-Perry-Group-2.svg
Gail Perry
2023-03-02 19:31:35
2023-03-03 05:56:01
The Magic of Discovery Calls