(Major Gifts #8)The Three Success Principles for a Profitable Major Gifts Program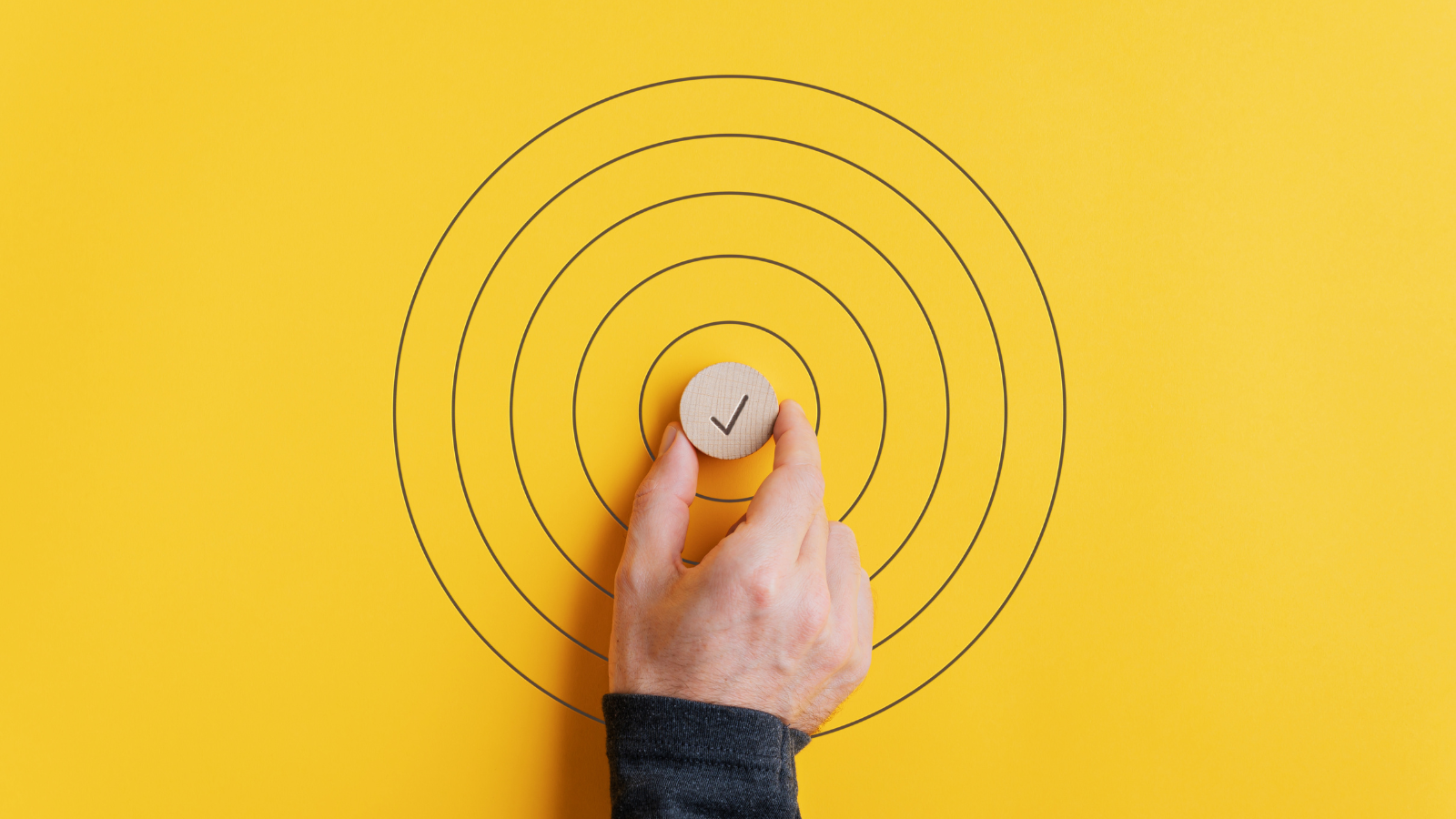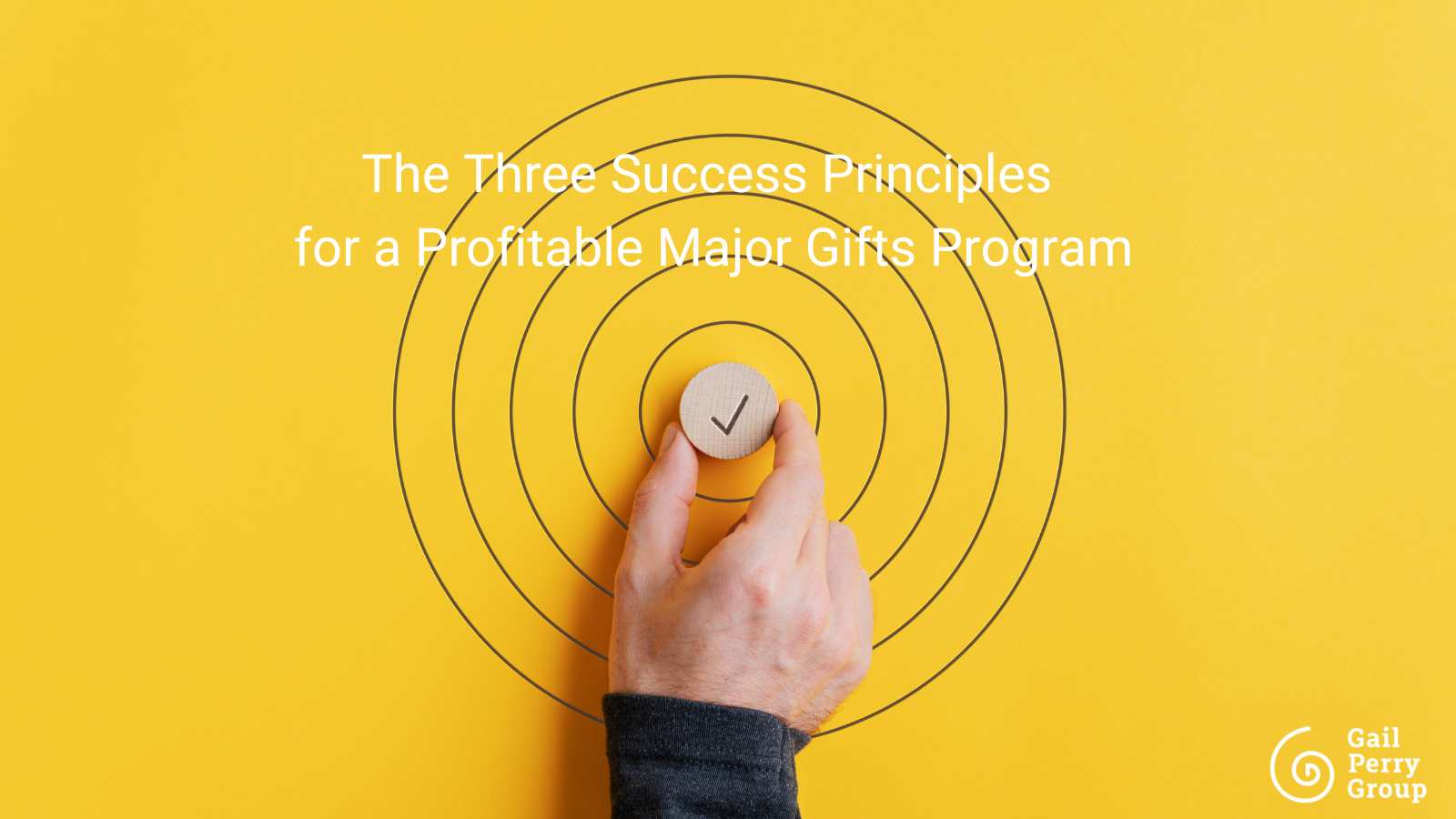 Are you and your team ready for a prosperous and productive year? And, most importantly, are you all planning for wonderfully generous major gifts to flow into your organization? We think 2023 will be an interesting year for major gifts fundraising. With the uncertain economy, we've even heard that some fundraising pros are not sure about meeting their fundraising goals this year. That means you really need to organize and focus carefully, in order to be successful. You need to follow these success principles, so you can make the most of your valuable time and energy – while still raising the money your institution needs. There may be roadblocks keeping you and your team from reaching your true major gift potential. These success principles will guide you through any economy, to profitable success – for you, your organization, and your mission. Here are the top three major gifts success principles that we teach. You need these elements working together in order to be successful in raising major gifts, in good times, and also in volatile times:
1. Closing major gifts takes know-how and training.
There's no way around it. There are specific steps you can take to move quickly, find the right high-net-worth donors who really care, have direct conversations with them, and then close gifts. It can be done, and it's done every day. However, many fundraisers tell us that they are unsure exactly how to approach donors. Even more, they feel awkward having conversations with prospects. Many say they feel lost when they try to identify the right prospects to focus on. Worst of all, they feel alone and overwhelmed. Your team can learn all the analytical and soft skills they need to be successful major gift fundraisers. They don't have to guess their way along. We can teach them advanced conversation and discovery skills to help them feel comfortable with donors. Every fundraising professional needs to learn how to hold a conversation that lights the fire in a donor prospect, and moves them to a Gift Conversation. Your team can learn how to listen for a donor's personal values, passions and interests. Your team also needs to understand data analysis. How do you keep up with and sort through all the information they learn about their donors? Most of all, they need to know how to put the data to use to predict their major gift outcomes. We believe strongly that working smarter, not harder is what helps busy fundraisers achieve raising more money. Knowing how to put your data to work leads to success.
2. Successful major gift fundraising takes a team.
The smartest professionals don't try to go it alone. Silos in major gifts fundraising never work well. It's essential to have other people involved in helping in the major gift effort. The major gifts team members don't need to be out there in front of donors, but they DO have to help identify prospects and work on strategies to nurture donor relationships. We find that you can be much more creative in coming up with ideas to cultivate donors when you are brainstorming with a team. In smaller organizations with limited resources for development, often the ED or CEO steps in to help lead the fundraising effort, often aided by a staff member and/or a board volunteer. It's a very small, but mighty, team. You would not believe the successes we have seen with this type of smaller team. In our Major Gifts Intensive program, two of our million-dollar gifts came in, when the ED was visiting one of their top donors. These Executive Directors knew the questions to ask – and, because of our coaching, they knew how to create the setting for the donors to simply offer a 7-figure gift. No kidding. If you are in a small organization, just know that you will never be super successful in major gifts fundraising with only one dedicated person. You should never be alone in this effort. In the Major Gifts Intensive, we ask for a full team of at least four people to register together. It's best when a group of people from one organization all go through the program as a unit. That way, everyone learns the same systems, skills, vocabulary, and approaches – and can reinforce each other.
3. Successful major gift fundraising takes a solid system.
Raising money from major donors is not really rocket science, but it does take a very carefully organized structure. As we've said many times, without a structure, you will never be successful – you'll be just shooting from the hip. Systems are one of our top success principles, especially when it comes to identifying and managing prospects. You need a great rating system to measure your prospects' potential. In addition, you can use Wealth Screening or even AI systematically to determine who your most likely prospects are. We've written often about prospect management systems that are the basis for managing your pipeline, your workflow, your priorities, and who you plan to see when. Your team also needs organized systems for prospect discovery: determining which donors are suspects, and which ones are truly qualified prospects. Portfolio management is now a sophisticated art. These procedures and systems help your Major Gift Officers become much more productive.
The Major Gifts Intensive will help you implement all these success principles.
We can help you with skills training, help you set up the systems that will work for you and your organization, and introduce these major gifts success principles to your entire board and management team. Our goal is to help you lay down the infrastructure, systems, and thinking inside your organization that will take hold permanently. We want your organization to enjoy major gift success, not just this year, but for many years to come. Every single organization can raise much more IF you tackle major gift fundraising seriously. We are here to help and support you. Check out the Major Gifts Intensive here, and send us a Letter of Interest if you'd like. Registration closes on Feb.15th. Make sure you register soon as space is limited and we are filling up fast. We'll hop on zoom with you and decide if this program is right for you and your team. It may not be for you. But then, it may be just the thing that will help you and your team catapult your organization to mega financial success! Let's make 2023 awesome, and close many major gifts for you and your cause!
https://gailperrygroup.com/wp-content/uploads/2022/02/B-The-Three-Success-Principles-for-a-Profitable-Major-Gifts-Program.png
900
1600
Jenn Shefcik
https://gailperrygroup.com/wp-content/uploads/2022/09/Gail-Perry-Group-2.svg
Jenn Shefcik
2023-01-26 20:38:43
2023-03-02 11:43:51
(Major Gifts #8)The Three Success Principles for a Profitable Major Gifts Program