How to Recruit a VIP Volunteer Who Will Close Major Gifts and Make Their Own Gift Too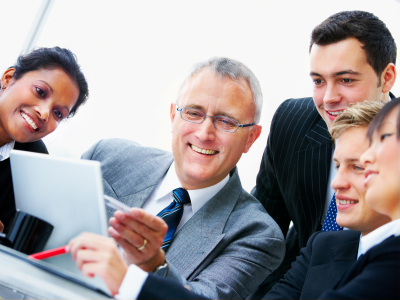 VIP Volunteers are essential ingredients to many major gifts efforts and capital campaigns.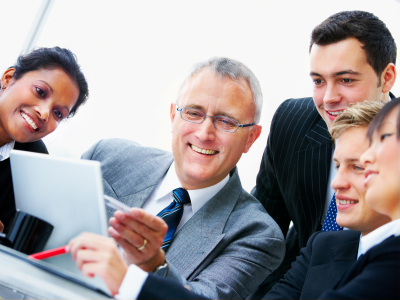 We need these individuals for their networks and connections – and access to large donors that we can't reach.
But they are difficult to enlist!
Here is a plan and a format that will almost guarantee their participation.
This strategy was developed by the Xponential Philanthropy consulting firm in Australia.
And we here in the West need to learn this and USE it!
HINT: The key to success is to ask for a very short time commitment and a very specific brief set of activities.
Brian Holmes and Craige Gravestein, the Xponential founding partners, have created a special high level role for big time volunteers. They call it an "Advocate."
Here's their approach:
Step One: Identify a potential Advocate who will approach 3-4 major gift donors for you.
Who can help your cause the most? Who might you want to recruit?
Do your research on prospective Advocates:
Who do they know? Who is in their network?
What boards do they sit on and who is on those boards?
Step Two: Create a strategy to meet with the Advocate prospect.
Find a second line contact who will make the appointment for your visit – who can exert the MAX influence over your potential advocate.
It matters who is doing the asking.
Generally the team for the approach is either 2 or 3 people.
Definitely plan to bring an organizational VIP. Because VIP's deserve VIP's from the organization who can convey the case.
Step Three: What to bring to the meeting.
Bring a well-developed case for support and anything else you need to back it up.
Maybe it is a short video; maybe some fairly visual material.
Or it may be someone who can explain first hand their experience.
Step Four: How to make the ask to recruit an Advocate.
Approach them a bit as a knight in shining armor.
Emphasize that there are very few people who could make the difference they could make here.
It's nice to be able to say:
"Everyone we have spoken to has said that you are the one to help with this."
It is only after you have their interest that you should go into the specifics of the role they would play.
The influential person who has hopefully secured the appointment is the person to make the official request to the Advocate that they take on this role.
Step Five: Describe the Advocate's job scope in securing major gifts.
Typically Campaign Advocates are asked just two things:
To make their own gift to the campaign.
To make a specific number of influential approaches to donors for gifts.
As they discuss who they will approach, they may offer to host something in their home for prospective donors. Without even being asked!
Say this:
"Here's what we really need you to do – make your own gift and help us get three or four others."
If they are enthusiastic, they may be willing to bring their own network to the table to secure fellow Advocates.
The really important thing is to be flexible with the Advocate's job based on their interest and the time they are being asked to make available for this important task.
Step Six: Give them a Role Sheet
This clearly outlines their actual role, what it entails, and what they are being asked to do.
Do this in 4-5 bullet points and less than a page. Make it look simple.
Tell them there will be few meetings!
You only will be in their office 3 times for 30 minutes each discussing and setting up the visits/approaches that they will make to major prospects.
Two questions your Advocate will usually ask:
"Show me the money."
You have to be able to say how you will achieve the overall target.
You can be sure they want to be part of a successful campaign. And they want assurance that you are organized and can pull this off.
"Who might you want me to approach?
Based on your previous research, you should know who their connections are.
They can choose to select three or four names from your list or they may suggest other people.
Does the Advocate strategy replace Capital Campaign or Major Gift Committees?
The Xponential folks say that often it does.
They say the strategy is far more effective than a large committee.
Just think of the time and energy takes to organize meetings with a large capital campaign steering committee or major gifts committee.
There are agendas and reports you have to produce. There's scheduling and calendars you have to juggle. Makes me tired to think about it!
Are there any meetings of your Advocates?
You can pull all your Advocates together for a Success Celebration, or a Launch Event.
They will enjoy it.
What kind of results would you expect from your Advocate strategy?
Our Xponential guys say that Advocates recruited in this fashion tend to act at a much higher level.
They give 6 and 7 figure gifts themselves and bring in 5, 6 and 7-figure gifts — compared to the committee model, where they might bring in $30-40k gifts.
Bottom Line:
This innovative strategy can secure your funding in a much more efficient and highly effective manner.
You save your own time by being wildly organized. And you raise big money faster and successfully.
What do YOU think?
Leave a comment and let us know!
https://gailperrygroup.com/wp-content/uploads/2015/11/man-with-happy-staff-around-him.jpg
300
400
Gail Perry
https://gailperrygroup.com/wp-content/uploads/2022/09/Gail-Perry-Group-2.svg
Gail Perry
2015-11-13 09:54:01
2023-07-13 06:39:37
How to Recruit a VIP Volunteer Who Will Close Major Gifts and Make Their Own Gift Too