Donor-Centered Moves Management: Systematic Cultivation for Your Major Gifts Prospects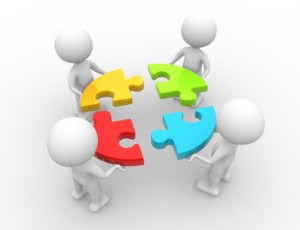 If you want to manage your major gifts fundraising program, then use a moves management cultivation system.
Moves management is a great tool for building those important relationships with top prospects over time.
And we all know that is what will result in the big gift.
Today, guest blogger Claire Axelrad of the award-winning Clairification.com blog joins us to discuss Moves Management.
What's Moves Management?
It's a major donor cultivation approach to plan, make and keep track of a targeted number of "moves" or "touches" per year to major gift prospects.
Each "move" is targeted to move your prospect along a relationship continuum – from awareness… to interest… to involvement… to investment — depending upon where they currently are in relationship to your nonprofit.
When sufficient "moves" have been made, the culmination is your request for a gift/increased gift.
One person, assigned as the Moves Manager, assures that all moves are coordinated and the solicitation occurs at the appropriate time.
The goal of all this work is getting your major donors to feel:
I'm loyal to this charity.
This is my favorite charity.
I'm a committed donor.
Sounds good, right?
Moves management cultivation is a team contact sport.
You really want to have several people connecting with your donor over the months (or years) leading up to the ask.
WHy? No one individual is right to be matched with every prospect.
Because of course you don't want donors' only interaction with your organization to be a hands-off institutional one.
That's not the emotional connection we're talking about and the one that will lead to a successful ask.
People who personify and represent your nonprofit can and should be involved with donors. (Just be sure they are well briefed!)
And simply "connecting" with your donors isn't enough, either.
Donors need to LOVE you to make a significant commitment to your organization.
But YOU'RE gonna have to get them to that point.
Think about what's actually going on when a donor says "Yes!" to a major gift solicitation.
They're actually saying "I love you."
They're making an active commitment to you, your organization and your cause.
What gets them to the point where they're ready to make this commitment?
YOU DO!
Your job is to create a climate for donors to fall in love with your cause.
You've got to be pro-active to create this climate.
You can get them there with a board member's coffee invitation, a tour conducted by a program staffer, and culminating with a face-to-face with the executive director.
In between there will be a number of thoughtfully planned 'touches' orchestrated by the development director or major gifts officer.
Everything is done according to a plan.
So how can you implement moves management cultivation?
First you develop a large list of possible 'high-touch,' 'medium-touch' and 'low-touch' cultivation 'moves' to incorporate into your major donor-investor prospect's individualized plan.
You'll have some standard moves you use again and again.
A move only "counts," however, if it's executed according to a donor-centered plan that's personalized for each donor.
In other words, a mass mailing of holiday cards is not moves management.
Then you draw from this list to develop your tailored plan for each top prospect in your major donor prospect portfolio.
With each move you make, ask yourself:
How is this bringing me closer to asking for a gift?
What did I learn that will help me secure a gift?
Did I find out what motivates my prospect to be philanthropic?
Did I find out what they love most about my organization?
What does it make sense to do next?
Caution: Moves management is not a one-size-fits-all approach! It's custom tailored — for major donors only—who are the top 20% who give you 80-90% of your philanthropy.
It's not something you do TO the prospect.
And it's not something you do when the spirit moves you.
It's a deliberate, focused set of actions that all build on each other to create close relationship, a happy donor, and a lovely generous major gift to your nonprofit.
How systematic do you get with your donor cultivation?
Do YOU use the moves management cultivation system?
Leave a comment and let us know!
https://gailperrygroup.com/wp-content/uploads/2015/04/Jigsaw_pieces-300x230.jpg
230
300
Gail Perry
https://gailperrygroup.com/wp-content/uploads/2022/09/Gail-Perry-Group-2.svg
Gail Perry
2015-04-17 09:31:23
2023-07-11 08:32:57
Donor-Centered Moves Management: Systematic Cultivation for Your Major Gifts Prospects