How to Drive Major Donors Away and Kill Off Your Major Gifts Program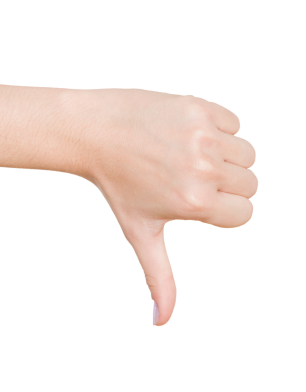 Hint: Your donor says to you, "I'm not an ATM."
Have you ever had the sense that your major gift prospects are fleeing from you?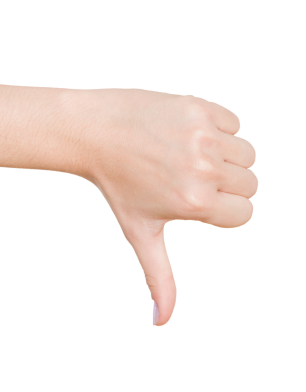 Do they turn down your invitations for events, tours, even private VIP get-togethers?
Do they refuse to see you with comments as:
"You don't need to spend time with me!"
Or
"I'm too busy – call me in two months."
"What happened?" you are thinking to yourself.
"What did I do, or say?"
Hint: Do they ever say to you, "I feel like an ATM for your organization and I'm tired of it."
The donor says "I am not an ATM."
This is a huge warning sign.
When you make your major gifts prospects feel like ATMs, do you know what you are doing?
You are making it all about the MONEY.
When you make it all about the money, donors can find it to be an affront. Particularly major gift prospects.
Especially if you dive right into a solicitation on the very first visit.
They are offended, and perceive you as too pushy and aggressive.
So what do you do?
Instead, ask your major gifts prospect for something besides money.
Ask your donor for "help" or "advice" or "their best thinking."
In doing so, you LISTEN to them.
When you listen to them, you honor them with your undivided attention. And you are asking them for something besides money.
They actually have much more to offer you in addition to money.
You do NOT subject them to a boring presentation. (PLEASE!)
Remember: when you meet with a major donor, THEY expect to do the talking.
You have my sympathies! I know it can be hard to contain your enthusiasm!
An experienced fundraiser is ALL ABOUT the donor.
He can control any natural tendency to blather endlessly. He does not monopolize the conversation.
He can sit silently, assessing the donor's body language, and watch for cues of greater interest.
He can ask leading questions.
He finds out his donor's hot buttons.
He also is getting his donor's BEST thinking about such issues as fundraising strategy and other major gift prospects.
He may get guidance – and even help – on how to pull in other important people to back your project, and how to gain more attention and visibility for your project within your donor's network.
He also leaves with a followup next step – so he can forge a strong relationship with his donor.
You honor your major gift prospect by asking her for something in addition to money: her help.
Otherwise, you'll always be making her feel that all you want from her is her money.
And that is a clammy feeling if you are a donor.
So if your donor EVER says "I'm not an ATM," you have a very clear indication of what has gone wrong.
It's time to back off and engage with them differently.
After a bit of time it will be appropriate to ask them again – you'll be able to tell.
Pressured by your boss to ask for money on the first visit? I'll answer that one later – and I DO have a strategy to offer!
BOTTOM LINE
Asking too often will dig your own grave as a fundraiser. Asking for more than just money will take you very, very far!
Have YOU ever had a donor say to you "I"m not an ATM?"
What did YOU do? Share it for us – I'd love to know!
https://gailperrygroup.com/wp-content/uploads/2015/03/thumbs-down.jpg
392
306
Gail Perry
https://gailperrygroup.com/wp-content/uploads/2022/09/Gail-Perry-Group-2.svg
Gail Perry
2015-03-27 08:45:56
2023-07-17 02:39:02
How to Drive Major Donors Away and Kill Off Your Major Gifts Program