How to Secure Mega Sponsorships for Your Fundraising Event!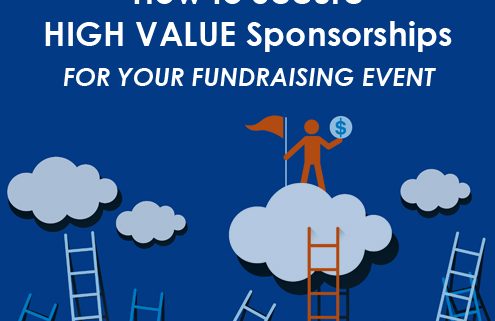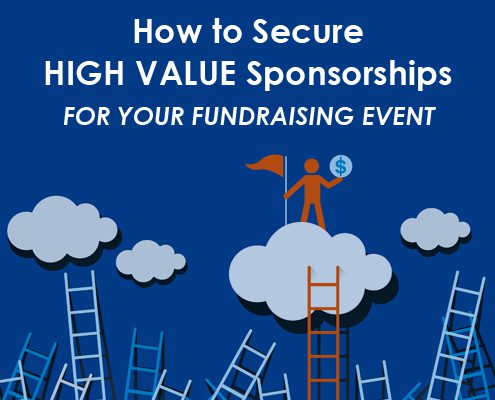 Fundraising event sponsorships are a different animal – but they offer huge potential.
I'm pleased to bring the amazing Chris Baylis of the Sponsorship Collective to my readers in this guest post.
Chris has wowed my peeps with mind-blowing presentations, and he's joining us for our Highly Profitable Fundraising Events Series next week.
Chris Baylis turns the traditional fundraising event sponsorship approach on its head.
Take a look at his guest post below:
Events can be great. They can engage your donors, show off your cause, increase revenue and, most important of all (in my highly biased opinion) drive sponsorship dollars.
Sponsorship sales can be a major revenue source from events. With a little effort, you can make your next event a sponsor's dream!

Make Sure Your Attendees LOVE Your Event
What do your attendees have to do with fundraising event sponsorship?
Everything. Don't fool yourself into thinking that the people at your gala are excited about another 30 second speech from a donor or sponsor.
Your guests aren't excited about signs with logos or coupons stuffed in a delegate bag either.
The good news is that these things are incredibly outdated sponsorship tactics. Your sponsors don't want these things either (or they aren't willing to pay much for these types of "assets").
Your sponsors want access to a happy audience. So make your audience happy by giving your attendees more of what THEY want (not what you think they want).
But how do you turn a happy audience into sponsorship opportunities?
Through the magic of "activation" of course.
Activate Your Sponsorship
Activation is a fancy word that means "switching on" your sponsorship.
It is a creative way of connecting a sponsor to their target audience in a way that audiences love.
Here are some examples of sponsorship activations that I've worked on with clients:
Superhero photo booth where gala attendees got to dress up like their favorite superheroes and have their picture taken

Hummer test drive on the top of a mountain for the customers of a specific company (and no, it was not for Hummer customers!)

Free chocolate milk for kids waiting in line to have their faces painted

VIP bathroom experience for a major outdoor event along with a bathroom concierge
The list of possibilities is endless, and the best part is that it requires no creativity on your part at all! How can this be? Because all of the above ideas came directly from the attendees.
Every event I've worked on, we asked our audience what they loved and what they hated.
What they wanted more of and what they wanted less of.
We then used sponsorship to give the audience more of whatever they asked for, recognizing the sponsors along the way.
Know Your Audience
The most important aspect of fundraising event sponsorship is your audience…NOT your cause.
Your audience cares deeply about your cause, of course, but your sponsors care about your audience.
Not only do you have to know what your audience thinks about your event in order to build an event they love (see strategy number one!) but you also have to know exactly who is attending your events.
Sponsors want to know things like:
Demographic information

Brand preferences

Buying habits

Coming purchases

Whether or not you can impact a buying decision
If you can't provide at least 25 data points about your audience from the above categories, then you will struggle to build an event that your audience loves.
And you are really going to struggle to stand out in the crowded sponsorship market.
Leave the Proposal at the Office
The most important tool in your tool belt is NOT the sponsorship proposal but the question mark.
When you call on prospects — do NOT hand them a sponsorship package. That is effectively asking them for money before you've earned the right to do so.
It's also the perfect way to get to "no thanks" fast.
Instead, ask your prospects the following:
Who is your target market?

Our audience is comprised of… Is that of interest to your company? If yes, why? If no, then "tell me who is"?

Tell me about your ideal customer.

What are ways that you engage with your customers?

What sponsorships have you engaged in recently that you thought went well? Why?

Was there a time when a sponsorship opportunity didn't produce results? What could have been different?
Never try to sell a prospect a fundraising event sponsorship opportunity.
Never try to fit them into an arbitrary level like "Gold, Silver, Bronze".
In fact, if you have levels in your sponsorship package, remove them immediately!
Ask your fundraising event sponsorship prospects about their marketing goals.
Ask them what they are trying to achieve. Discuss ways you can help them achieve those goals.
Provide a Fulfillment Report
The best way to grow your sponsorship portfolio is to keep your sponsors happy, so they will renew each year.
Constantly backfilling for lost sponsors will prevent you from growing your revenue and will burn you out.
Instead, after every event, within two weeks, provide your sponsors with a fulfillment report.
A fulfillment report will outline everything you offered your sponsors. It will include pictures of the event and all of the things you promised your sponsors.
Create a report listing everything you promised and whether or not you delivered.
Then, call a meeting with your sponsor to find out what they thought of the event.
Ask your sponsors what they liked and what could be improved.
Ask them if they felt that they achieved their goals. Then ask if they will renew for next year, if you correct issues or give them more of what they loved.
If they say yes, send them an updated agreement and lock them in now!
If they say no, then you have a few months to work with them to get them back.
BOTTOM LINE on fundraising event sponsorships:
The key to successful event sponsorships hinges on knowing your audience, building relationships with your sponsors and understanding sponsorship for what it is – a marketing investment.
If you'd like more from Chris, join us for the Highly Profitable Fundraising Events webinar series and also check out his other fab guest post here.
Chris Baylis is an expert in sponsorship valuation and sponsorship strategy. Chris works with brands and sponsorship properties to define their sponsorship goals, determine market value of their sponsorship assets and create strategies that work. Chris is the President and CEO of The Sponsorship Collective and an international speaker and consultant on all things sponsorship marketing.
https://gailperrygroup.com/wp-content/uploads/2018/05/5-18-18-blog-image.jpg
400
495
Gail Perry
https://gailperrygroup.com/wp-content/uploads/2022/09/Gail-Perry-Group-2.svg
Gail Perry
2018-05-18 09:57:32
2023-07-11 08:44:12
How to Secure Mega Sponsorships for Your Fundraising Event!