Build the Board You Need to Succeed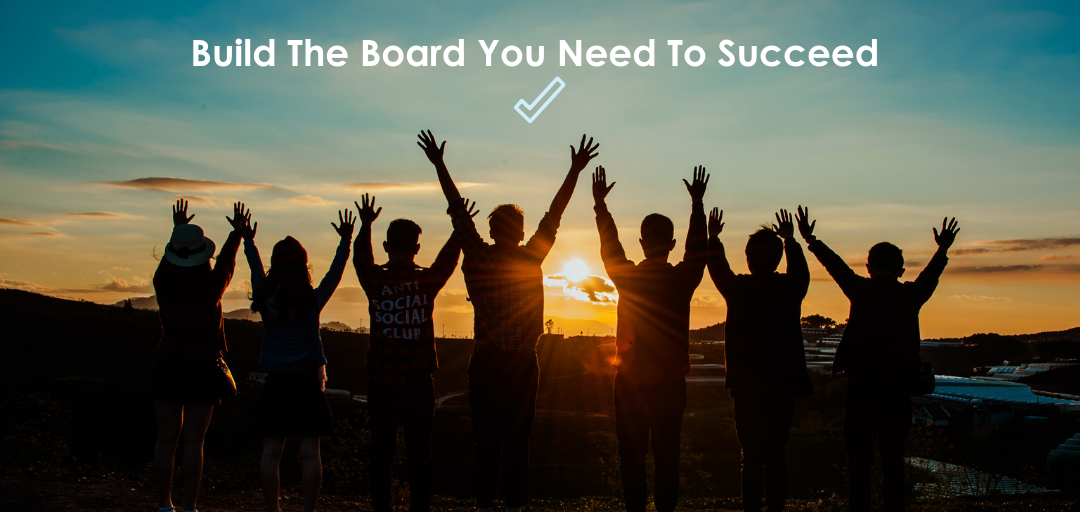 Board recruitment can be a challenge for many nonprofits.
Here's a post from one of our consultants: Adam Hartzell, who's sharing his insights as a former executive director and leadership development expert:
Board members hold enormous power. They ultimately impact your mission, your staff, and your operational and fundraising strategies – even your organization's success or failure.
Above all, board members hold the legal responsibility for your entire organization. They direct strategy and decide on the allocation of resources. Lots of responsibility!
Given the importance of board members, what are you doing to select the right people you need to get things done?
Here are three common approaches to board recruitment:
No strategy at all: board invitations go to volunteers who simply raise their hands and show up.

Friends of friends: invitations go to colleagues of current board members. You're in a danger zone here, because this leads to homogeneous boards with similar perspectives, traits, professions and social circles.

A board member matrix: This tool helps you assess the demographic, geographic, and professional traits of the members. While limited, it helps identify gaps in the characteristics of members.
When coaching clients, I say go further than than the typical board member matrix to map your board recruitment.
Look deeper! What skills do you really need to get extraordinary results?
Are you operating off a strong strategic plan? If so, then you've mapped the goals, objectives and tasks to carry your nonprofit forward.
Why not tie your board development directly to your strategic plan? And build the board you need to accomplish the specific and desired objectives in your plan.
Center your board recruitment plan around the skill sets you need to accomplish the specific strategic goals you are trying to achieve.
Think about specifically what you as an Executive Director or board leader want to get done. Whose help and advice do you need? What skill sets? What connections?
Do you need to lead major changes for your organization? Your board should be your team of experts and should help lead the change you hope to create.
In a strategic plan, you are laying out a vision of how your community will be improved when you reach key milestones. Your organization's big ideas will be realized faster if you have the support and guidance of experts.
What's your strategic plan calling for in the next five years?
Buying a new location? Then you need to know the best commercial real estate agents in town.

Launching an exciting awareness campaign? Then bulk up your marketing and communication skills with a leader from the most respected public relations firm.

Finances driving you crazy? Seek out a CFO or CPA who can help straighten out the balance sheet.
When you enlist board members with skills to support key strategic objectives, there are lots of benefits:
First, board recruitment becomes more personal and authentic.
Asking individuals to serve based on their personal perspective and expertise can flatter prospective candidates. Be transparent about what they can personally bring to the table. Show them how they uniquely can help your nonprofit achieve its goals in the community.
Next, the Executive Director gains valuable advisors.
Solving big problems is not easy. Your board members lend additional professional skills to get a job done and done well. Dedicated board members can serve as colleagues and mentors to guide your own leadership.
Additionally, your organization gains credibility and gravitas.
People respect your nonprofit when you display high professional standards and associate with respected professionals in the field.
When board members reflect your strategic objectives, the story being told reflects what you want to do, how you want to do it, and who is helping you do it.
Bottom Line: Board recruitment is about building the leadership that your organization will need to succeed.
by Adam Hartzell.
Adam brings more than two decades of advocacy and non-profit experience to his work empowering change within mission-driven organizations. His background as an executive director, board member, capital campaign advisor, lawyer and journalist allows him to bring insightful solutions to the toughest of challenges. He is Gail Perry Associates' go-to person for developing executive leadership, igniting organizational vision, strategic planning, expanding fundraising and much more.
https://gailperrygroup.com/wp-content/uploads/2019/02/FEAYURE.png
1080
1080
Gail Perry
https://gailperrygroup.com/wp-content/uploads/2022/09/Gail-Perry-Group-2.svg
Gail Perry
2019-03-01 09:11:07
2023-07-17 02:13:30
Build the Board You Need to Succeed