The Best Way to Treat a Major Donor: a Quick Guide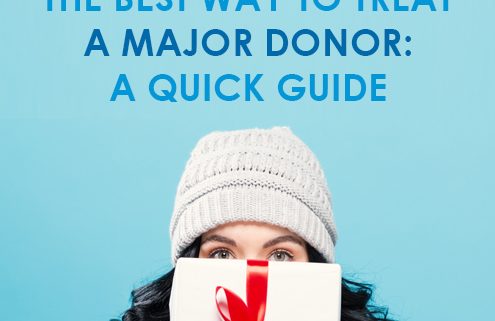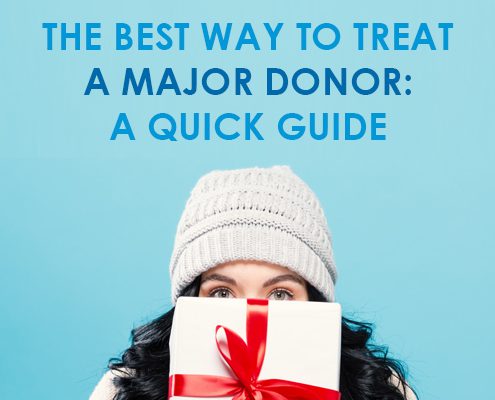 Major donors are very special people.
They mean so very much to your nonprofit, don't they?
You know how much they care about your work.
But do you care about THEM as much as they care about you?
Think about it.
As people and individuals, your major donors have particular needs and wants.
Here's a quick list outlining how they need to be treated.  Share this with everyone in your organization.
Remind everyone how important your very special major donors are, and how everybody needs to be treating them, all the time.
Treat them like the insiders they are.
You touch base with them now and then to give them some insiders news about what's going on.
You ask their advice and input about all sorts of things.
They get to meet your new top executive officers.
They get to spend time with your program officers in their area of interest.
Patiently listening?
You patiently listen to whatever is on their mind.
Thank yous?
Be sure they see the impact of their gifts. All the time.
You find different ways to thank them, over and over.
Remember the old fundraising motto:
Find seven ways to thank your donors and they'll give again!
Why do they give?
You make sure you know why they care about your cause.
You make sure to find out what aspect of your work they are most interested in.
You build very special cultivation experiences for them – focusing on their particular interests and passions.
New initiatives?
When there's a new initiative on the plate being considered, your ED or Board chair takes them out for coffee or lunch and asks their impression of the new project.
Recognition?
If you are publishing or publicizing a list of prominent supporters, they are asked if they want to be included. And you spell their name right.
They get asked to make pubic endorsements.
Their "donor story" gets featured in your newsletter or magazine.
Your gala or event?
They get great tables at your gala.
If needed, you go pick them up and bring them to your event.
They get a VIP parking pass, if you have one.
Cards and Gifts?
You send them a meaningful holiday gift that makes them go "awwwww."
You send them a valentine on Valentiine's Day – with a personal note.
How about birthday cards? Thanksgiving cards?
How you communicate?
When they call, the person answering the phone knows who they are and doesn't ask them to spell their name.
You ask their preferences about how often you communicate with them. And you follow their wishes.
Also, you ask method of communication do they like best:  phone, email, text, snail mail? And you follow their preferences.
BOTTOM LINE:
You listen to your lovely major donors.  Over and over. Patiently.
They deserve every bit of this personal attention. Right?
And they will reward you!
Maybe they will invest over and over in your vision and your cause.
Why? Because you listen and make them feel valued. You earned their trust.
Our major gift coaching group for 2018 is now open for registration.
If you want to set up a major gift program that will train everyone, and lay down the infrastructure for major gifts that will bring in long term funding, then join us.
Check out the major gift coaching program details and send me your Letter of Interest. We'll hop on the phone to see if Major Gifts Coaching is right for you and your team.
If you get accepted into the program, you'll have personal attention and training that can change fundraising forever at your organization.
I'd love to help you raise serious major funding in 2018!
https://gailperrygroup.com/wp-content/uploads/2017/12/12-15-17-blog-image.jpg
400
495
Gail Perry
https://gailperrygroup.com/wp-content/uploads/2022/09/Gail-Perry-Group-2.svg
Gail Perry
2017-12-15 09:19:37
2023-03-01 14:00:29
The Best Way to Treat a Major Donor: a Quick Guide