5 Simple Tips to Nail Your Online Fundraising in 2023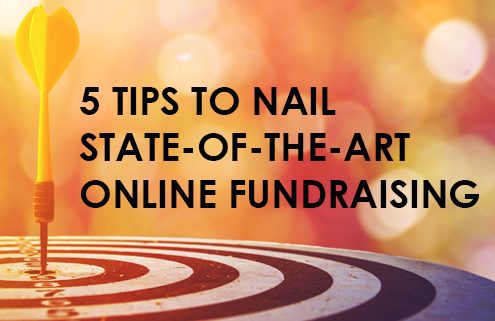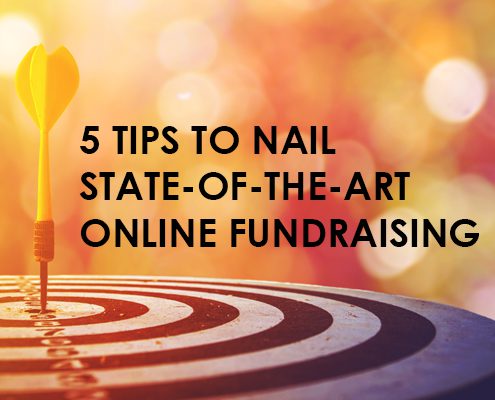 Online fundraising continues to grow in importance for all nonprofits. More and more gifts are coming in via website donation pages.
However, we are seeing so many basic mistakes on nonprofit websites – of both large and small organizations.
The Best Online Fundraising Converts Visitors into Donors
Let's make your donation process feel easy, warm and fuzzy. Not intimidating and complicated.
So here are your Five Must-Do Website tips to convert your web visitors to web donors:
1. Make sure your organization's home page has a highly visible donate button.
Time and time again, I'll visit a nonprofit website and have to hunt for the donation button.
Finally I locate it.
There it is, in tiny grey (unreadable) font. And it's tucked away in a long list with items like "Volunteer," "Our Programs," "About Us" and other scintillating information.
May I ask – what is the true objective of your website? It is not a static brochure explaining information about your organization. Instead it needs to do more, and serve as an engagement tool.
Your website goal is really to interact with people who visit. Your website should try to capture email addresses, get people to sign up and above all, get people to take some type of action NOW.
So make your donation button easy to find.  Put it in its own separate space.
2. For strong results, turn your donation button into a large call-to-action.
Don't just say "Donate" Or "Give now!"
Instead, make it donor-centered. Try to connect your would-be donor with the impact of her potential gift.
It needs to say "help a kid today" or "clean up a stream today" or "send help now."
This is how to turn your donate button into a fundraising asset – not a liability.
3. Edit down your donation page – the fewer boxes the better.
Study after study shows that people will abandon donation pages if the page looks and feels complicated.
Every additional box you add on the donation page will increase complexity, and will push more and more visitors to leave without giving.
So do you really need a salutation box?
Do you really need the "Make this gift anonymous" box?
Clear the clutter and you'll raise more money!
4. For strong online fundraising, add video.
Use video on your home page, on your "make a gift" page, and/or on the page with the donation form.
Video is a wonderful tool.  A warm and fuzzy video about your organization's impact can convert web visitors into donors quickly.
A video on your "make a gift" page explains how the donor's money can make an impact.
Try adding a video or image on the donation form page itself to make it warmer and more encouraging. Too many donation pages appear cold and harsh, because there are no images, just a form to fill out.
5. Make sure you have a lovely thank you page – use a video on that one too!
Time and time again, I see thank you pages full of legal information about taxes and 501(c)3 organizations and such.
Alas.
Consider your donors. Here they are  — They have just made an emotional gift because they feel so very bad about these poor students who don't have school books. Your donor may be thinking about their own love of books and remembering what it felt like when they were kids, , and . . . and . . .
You dump cold water all over their emotional high. They are socked in the face with your legalese and tax info.
Pleeese, give your donors a warm, fuzzy thank you page after they give.
Make them happy that they've joined your cause.
Sooooo there you have it!
Bottom Line for Strong Online Fundraising: These 5 easy, essential tips can help convert your web visitors into donors.
https://gailperrygroup.com/wp-content/uploads/2017/02/2-22-17-Image-Feature.jpg
400
495
Gail Perry
https://gailperrygroup.com/wp-content/uploads/2022/09/Gail-Perry-Group-2.svg
Gail Perry
2017-02-22 14:10:27
2023-05-06 16:24:21
5 Simple Tips to Nail Your Online Fundraising in 2023