10 Fundraising Topics You Need to Master in 2023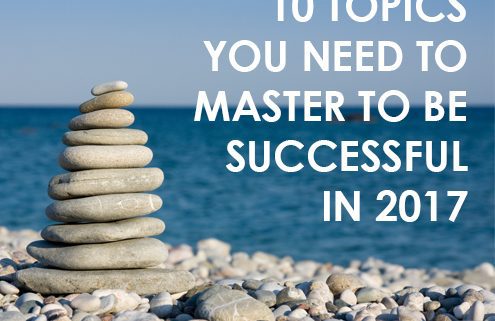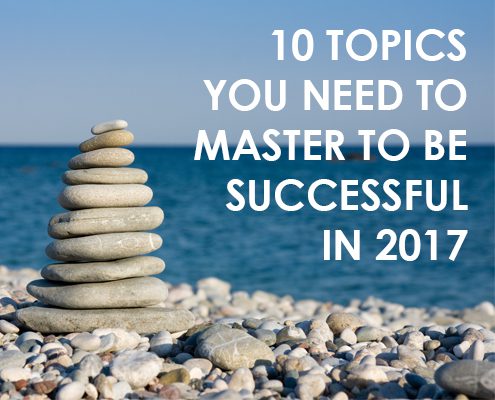 It's back to basics time.
It's an uncertain environment out there for fundraising these days – at least in the US.
Talk of major changes in tax policy and government funding has many nonprofit leaders worried, for good reason.
So if you want successful fundraising this year, then let's PERFECT the basics.
The state-of-the-art fundraising basics for 2017.
It's time to get the basics right! Let's amp it up for 2017.
Here's my road map for you.
Here's what you need to master in 2017 if you wanna be successful in this volatile environment.
My INSIDERS professional learning community will be following this exact curriculum this year. We just launched a membership sale at 25% off, so it's a great time to join.

Come on and get on board with us if you want to master state-of-the-art fundraising for 2017.
1. Video storytelling
The new communications tools offer unprecedented ways to connect with your donors. I'm seeing innovative uses of video all over the place:
testimonials at board meetings
going viral on social media
sending thank you/love notes to donors
donor impact reports
programs at donor events
Give these a try in 2017!
So what makes a killer video? One that tells an emotional story.
One that has your donor saying "Oh, wow! I want to help more!"
2. Major gift prospecting
Everybody tells me that they don't have enough major gift prospects.
And I say "balderdash!"
You do have the major gift prospects you need. Consider:
Screening sessions when you review prospect names with others
Wealth screening
Former major donors who have lapsed
Current mid-level donors
Former capital campaign donors and board members
Hearsay and the grapevine in your community
Donors to organizations similar to yours
INSIDERS will get deep coaching on finding new major gift prospects in 2017.
3. Engaging major gift prospects
There's some interesting new thinking about major donor relationships these days.
How do you go from being a "needy friend" to a "trusted advisor?"
Here's my favorite cultivation pathway:
First you qualify them – (financial capacity? interest?)
Then you find out what they are interested in (hot buttons?)
Then you design a cultivation program to develop their interest.
Keep it focused on a gift: "Would you like to know more about how you can support this project?"
It's step by step. Totally and completely donor-centered.
4. Face to face asking
Yup, there's new thinking about face-to-face asking too these days.
We are all about the warm up, the permission, the opportunity and the conversation.
Warm up – Get to know your donor's interests, style, way of thinking and philanthropic vision.
Ask for permission to ask.
Opportunity – Present an opportunity (not a need) to your donor. How they can make a huge impact.
Conversation – Not a pitch, but a conversation.
You'll get deep training in Face-to Face Asking with the INSIDERS this year.
5. A Fundraising Plan
A fundraising plan will save your neck. It might even help you sleep better at night!
Your plan will get everyone on board and headed in the right direction, marching to the same tune.
Follow these steps to create a killer plan:
Assess everything first – What's working and what is stale?
Then create new strategies for the coming year – what will you change, add or remove?
Then set your fundraising $$ goals.
Detail your implementation steps.
I'll take the INSIDERS thru a detailed fundraising plan template this year with over 150 pages of handouts.
6. Donor loyalty program
If you don't have a full-fledged donor loyalty program this year, it's TIME!
This is how you generate donor retention.
This is how you create a base of die-hard supporters who stick with you for the long run.
Create some type of touch for your donors every single month. Then watch your donor renewal rates go UP!
The INSIDERS will be creating amazing donor loyalty programs with my help this year, with live makeovers.
7. Integrated multi-channel campaigns
It's time to convert your regular annual fund into a full-fledged campaign.
That means you have the same message, the same graphics and design, the same theme and story line.
And you send out this message in several different channels – postcards, social media, appeal letters, email appeals. Even phone calls.
No longer can you wait to really get this right.
Don't get left behind. The organizations that do this raise more money. It's simple.
(The INSIDERS will get an entire series on these skills –designed for 2017 donors.)
8. State of the art email appeals
How's your email? Is it any good?
Are you losing donors, or are you making them happy to hear from you?
No longer can you just wing your way through crappy email. (I sure see a lot of it from organizations who should know better! )
Come on and let's learn the right way to practice the art of email appeals: Subject lines. Images. Design – it all matters.
9. State of the art donation form
Have you ever heard of shopping cart abandonment?"
That's what happens when you go to an online store like Zappos, fill your cart and then DON'T Buy.
Are you tracking your own donation page abandonment?
There are clear best practices with nonprofit donation forms:
Use a heart-centered image on your page.
The fewer the boxes the better.
Use a happy headline.
Make it look easy for the donor – or she may "abandon" your page. :(
Social media
Yup, the future is here and it's in peer-to-peer online social connections.
It's time for you to master the game of social media too.
There is tremendous power in your ability to grow your social community and galvanize them to action.
But it takes state-of-the-art skills. Certainly not the same old same old! :)
The INSIDERS will learn state of the art social media in fundraising this fall, including live makeovers.
BOTTOM LINE
Have I convinced you that it's time to up your game?
These 10 topics hold the keys to the kingdom in 2017.
If you want to nail these strategies for YOUR nonprofit, then join my INSIDERS professional learning community during our February sale.
You'll study each topic from world-class experts. AND you'll find out how to raise as much as 50% more in 2017.
I'd love to get to know you and work with you – and help you change the world.
https://gailperrygroup.com/wp-content/uploads/2017/02/2-9-17-Image-Feature2.jpg
400
495
Gail Perry
https://gailperrygroup.com/wp-content/uploads/2022/09/Gail-Perry-Group-2.svg
Gail Perry
2017-02-10 10:02:36
2023-03-13 14:26:25
10 Fundraising Topics You Need to Master in 2023