Your Major Gift Donors Can Take You Well Over Your Year-End Goal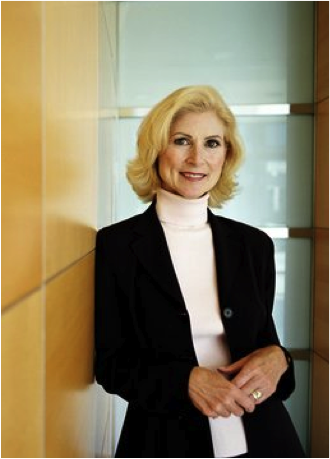 Are you worried about meeting your year-end fundraising goal?
Well, that's ok.
I think a little worry is a good thing. It sure is motivating!
Let's use our extra energy at this time of year to focus, focus, focus on the most productive possible way to spend your time.
And where is that?
It's right in front of your major gift prospects!
You need to be in FRONT of them in December – asking them for a Leadership Annual Fund Gift.
This one activity could make the largest difference in your year-end fundraising results.
Some fundraisers pull their major gift prospects out of the year-end fundraising campaign.
Should you do this? NO!
Do NOT hold off thinking that they are being cultivated for something much larger – even a big capital campaign gift.
Why?
TWO TERRIFIC REASONS TO GO ASK YOUR MAJOR GIFT PROSPECTS RIGHT NOW:
1. Making a Leadership Annual Fund Gift will help forge a much deeper connection with your organization.
Recognizing them as Leadership Annual Fund donors sets up these lovely people to be THE philanthropic leaders in your community.
You are able to honor them as the true VIP's that they are.
You can use the annual fund opportunity to engage them and bring them even closer to your organization.
So the year-end gift becomes yet another step in their cultivation to a much, much larger campaign gift.
Their ongoing participation promotes "buy-in" on their part.
They know that they are probably going to end up making a much larger gift in the future.
But let them enjoy their relationship with you right now.
Make their annual fund gift an "Occasion of Joy and Celebration" on BOTH your part and your donors.
You have the chance to make your donor feel joyful about her gift and her overall relationship with your cause.
Don't miss this special opportunity!
2. These are the easiest gifts of all for you to close.
Why?
Because these donors are pre-sold.
You won't need to educate them, or spend a lot of time developing a close relationship, because it already exists.
It's the most productive place for you to put your energy – especially if you evaluate the return on your investment of time and energy.
And if you added up the amounts that these major gift prospects represent, I'll bet it is a substantial part of your year-end fundraising goal.
All of us fundraisers know that it is the higher dollar donors who make the most difference in our totals.
Wouldn't it be wonderful to zoom over your year-end goal with some easy, large gifts? :)
Let's make it happen!
So here's my call to action:
Identify your top 10-15 major gift prospects who have not yet made a gift this year – and go see them.
Find out what is on their minds and ask them to support you this year.
Spending your time with these funding sources is clearly the absolute best place for you to be in November and December.
So go see these wonderful donors who already believe in you and have supported you in the past.
Spend your time where the pockets are the deepest, if you want to raise the money that you need.
Bottom Line:
If you don't do anything else in your year-end campaign, you must do this. Go see your major donors and ask them to invest in your cause.
https://gailperrygroup.com/wp-content/uploads/2015/12/lady-business-.png
459
330
Gail Perry
https://gailperrygroup.com/wp-content/uploads/2022/09/Gail-Perry-Group-2.svg
Gail Perry
2015-12-03 22:10:37
2023-07-17 02:39:27
Your Major Gift Donors Can Take You Well Over Your Year-End Goal