10 Fundraising Responsibilities of Every Board Member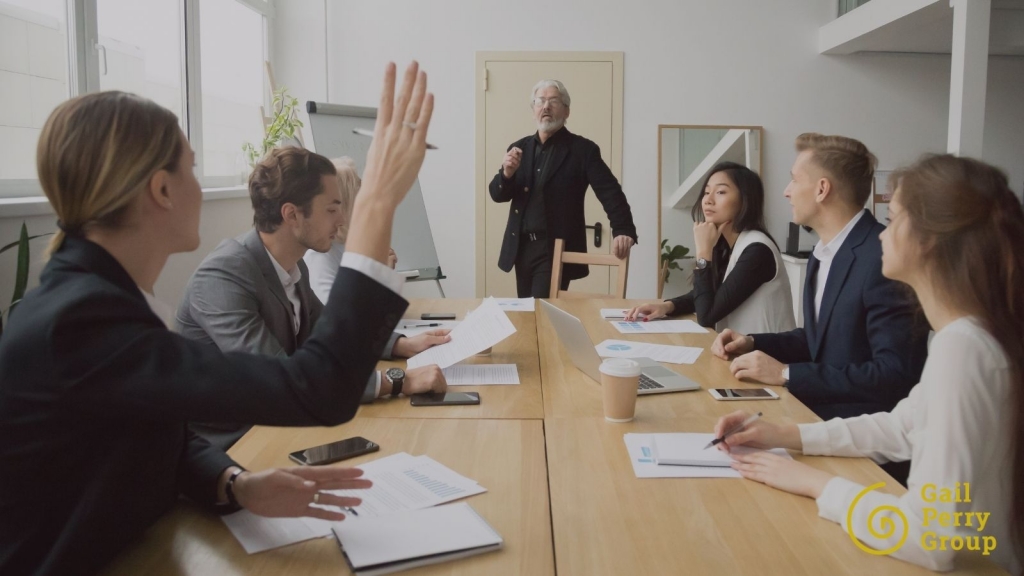 What are the fundraising responsibilities of board members of a nonprofit organization?
Above all, board members carry the legal responsibility for the fiduciary care of their nonprofit. In that vein, it's their responsibility to ensure that the organization has the funding it needs to carry out its mission.
Given that it is each board member's job to support fundraising, here's our list of fundraising activities that everyone on the board can help with. What's more, these activities are easy, productive and fun.
1. Make a proud, personal annual gift.
Above all all else, board members have a moral duty to support the organization financially. It just shows that they are putting their money where their mouth is.
If board members (who hold the legal responsibility) don't support the nonprofit financially, then why should anyone else?
The gift each person makes can be large or small. But it always needs to be a gift that each board member is personally proud of making.
Everyone needs to understand that, of all the fundraising responsibilities of board members, this is the most important.
2. Understand your organization's fundraising program and strategies.
Many board members don't understand how fundraising really works today.
Every organization has a different fundraising strategy. Some rely on events, others on grants or major donors to fund their mission.
As a board member, you need to understand your own organization's specific fundraising program.
What's more, you need to understand the profitability of various fundraising approaches. For example, why events are the least profitable way to raise money, and how seeking major gifts is the most effective and efficient way to fund your mission.
3. Help thank donors.
This is the easiest and most joyful fundraising job of all.  And, it's one of the most important jobs a board member can do.
Why? Because when board members call or write donors to thank them, those donors will become more loyal. They are typically honored to receive a thank you from a board member.
Studies show that when board members thank donors promptly and personally, then future gifts from the donors who receive the call will rise as much as 39%. 
This is one of the most enjoyable, and easiest of all the fundraising responsibilities of board members.
4. Communicate with donors and tell them about your organization's great work.
Clearly every board member needs to serve as a personal advocate for the cause.  You can share why you care about your organization's work – with friends, on social media and everywhere you go.
As a board member, you need some interesting stories about your organization's great impact in the community. Have a statistic or two that will get someone's attention.
Ask for more training in messaging. It will help you spread the word in your community, gain more recognition for your nonprofit, and perhaps draw new donors to your work.
5. Help identify prospective donors and open the door with introductions.
When we ask nonprofit CEOs what they need most from their board members in fundraising, we usually hear only this:
"I just need my board members to open doors."
And most board members would be happy to help. Often they just need a bit more training and support.
As a board member, it is your job to be on the lookout for possible new supporters. Look for opportunities to bring your friends in to volunteer, or attend an event or a tour.
You may be surprised: someone in your circle of friends may turn out to be passionately interested in your cause.
6. Help cultivate donors.
Many donors really do want to learn more about your organization's work.
Remember, they often want to be involved and in the know. Donors would not be supporting the mission unless they were passionate and committed to your cause.
Board members can play a huge role in helping to bring donors closer. As a board member, you can host behind-the-scenes tours or small socials. You can also ask donors to share their personal stories about why they care about your work.
That's the first step to a much larger donation.
7. Only when appropriate, ask for contributions.
Board members are great at some forms of asking.  They can:
Sell tickets and sponsorships for events.
Encourage their friends and colleagues to get involved and consider giving.
Ask current donors to renew or upgrade their gifts.
When it comes to major donors, however, the best role for board members is simply opening the door.
Master fundraisers take a slow, delicate approach to major donors. It's important for board members to coordinate with staffers who are directing the overall strategy with key donors.
8. Support and encourage the fundraising team.
An acknowledged staff becomes a more productive staff.  Remember, nonprofit staffers are often working long hours for lower pay. They need the full support of board members for their work.
Board members can encourage not only the staff, but also their peer board members. Celebrate the fundraising team, and cheer them on.
When board members make fundraising important, everyone is more successful. And more dollars come in the door.
9. Ensure that fundraising has adequate resources and support.
When an organization invests in and fully staffs its fundraising operation, it raises much more funding  than organizations with poorly staffed and underfunded programs.
When fundraising is consistently staffed and funded – your organization enjoys long-term financial stability and success.
Above all, it's important for board members to support the overall fundraising operation. Otherwise your mission will suffer from lack of funding.
10. Attend public events and bring prospects and friends.
Board members need to show up at important events. You have an important role – you are official hosts and hostesses – welcoming donors and attendees to your event.
Ask staffers what they need from board members at events – what's essential and what's optional? That way you can show up and help them be successful.
BOTTOM LINE: 10 Fundraising Responsibilities of Board Members
All board members can, and should, vigorously support the fundraising program. There are many ways to be involved, even if you are not directly asking for funds.
Everyone needs to join in and help make fundraising successful!
https://gailperrygroup.com/wp-content/uploads/2021/03/Untitled-design-4.jpg
900
1600
Gail Perry
https://gailperrygroup.com/wp-content/uploads/2022/09/Gail-Perry-Group-2.svg
Gail Perry
2021-03-04 17:05:42
2023-06-03 13:40:29
10 Fundraising Responsibilities of Every Board Member