Why You Need a Formal Fundraising Plan To Raise The Money Of Your Dreams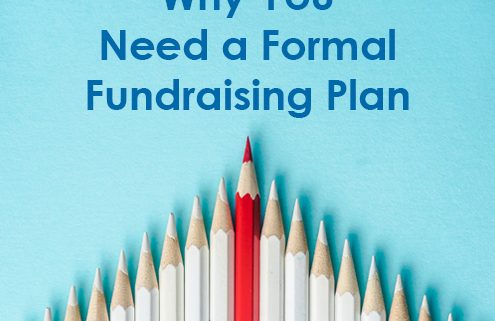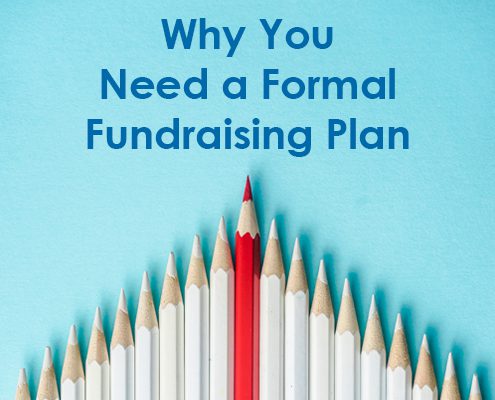 Summer is here, and it's time to get organized with a well-thought-out formal Fundraising Plan for the year.
Why not take time right now – while things may be slowing down?  Use this time to create a blueprint for a smart, well-oiled fundraising program – that brings in the money.
Sounds great, doesn't it?
Your Fundraising Plan is your roadmap to success.
There are tons of important reasons to create a formal fundraising plan. Here are just a few.
1. Your fundraising plan tells you where to focus.
How does your team know what to do and when to do it? How do you know where to allocate scarce resources of time and money?
Your plan is your guide. It outlines what your team will be doing, when they will do it, and what results they expect to create.
You can set your financial goals – and then create a deliberate step-by-step process to achieve them.
It takes the guessing game out of fundraising.
Otherwise – you may be wasting important resources of time and energy on the wrong strategies, without getting the results you want.
Would you like our help creating your Strategic Fundraising Plan? The Highly Profitable Fundraising Toolkit gives you videos, checklists and full template to help you lay out a blueprint for the year.
You'll discover the 10 factors that can absolutely transform your fundraising – and you'll put them to work!
2. Your Fundraising Plan keeps your team out of crisis mode.
Don't you just love a crisis?
I can see it right now – a huge event is on the horizon, and nothing has been done. The fall campaign needs to go out  . . . but the staff got pulled off to work on other projects. Yikes!
Whoops! It happened because of poor planning.
A good fundraising plan lets your team work smoothly and coolly – there's time to get everything done.
Otherwise, you just may end up in crisis, guessing your way along, just hoping that something will pan out successfully.
3. Your fundraising plan protects you from the fundraising "idea of the month."
What to do when board members and CEO's pop up with a new fundraising idea – that they want to see implemented right NOW.
What to do?
Well, calmly trot out the fundraising plan – that everyone has agreed to months earlier.
And you say,
"If we implement this new strategy, what shall we give up?  We don't have the manpower to do it all.  
Usually, that calms everyone down, and your leaders will understand the wisdom of keeping on the current course. 
Otherwise you are at the mercy of the idea of the month. And you're not going to be productive. 
4. It shifts your team from being reactive to proactive.
Your plan also keeps you from being buffeted around by what's happening around you.
You don't have be REACTING all the time.
Instead, you are PROACTIVE. Planning ahead lets you initiate deliberate strategies, involving carefully thought-out steps.
You have time to follow best practices instead of rushing and hoping for the best.
Everything is in place so that your plan is effective, efficient and will bring in the donors and the money you need.
Whew. I can just feel everybody relaxing.
Otherwise, rush around, lose sleep, create tension, and lose your quality of life.
5.  It builds confidence in your fundraising program.
When your leaders have confidence in the fundraising plan and program, they tend to back off, and not interfere.
They know that a professional staff can execute the strategy that everyone's already agreed upon.
Even more, your leaders will smile when they see you because you are exuding confidence.
Enough said.
Otherwise, if leadership doesn't have confidence in the fundraising program, they will meddle with your plans and your program.  Don't let this happen to you.
6. You will absolutely raise more money.
Clearly, a solid plan will help you raise more money.
You have time to do the work required to court major donors, to plan an incredible gala, to weave in planned giving.
And you can allocate time to develop a sequenced year-end fundraising campaign, and to get your web site donation process working smoothly.
7. The planning process gives you political cover to ask uncomfortable questions.
Here's your chance to innocently ask "why are we doing it this way?"
Does your team have to support special initiatives that are stale and unproductive?
If so, creating your Fundraising Plan gives you the opportunity and the space to ask the tough questions: Should we be investing our time here – or not?
BOTTOM LINE: You Need A Formal, Written Fundraising Plan
DO create your plan.
It will protect you and it will make your life smoother and happier! And you'll raise a lot more money!
Don't forget – if you want a template for your plan, with a full guide of checklists, then get our Fundraising Toolkit.
https://gailperrygroup.com/wp-content/uploads/2018/06/6-21-18-blog-image.jpg
400
495
Gail Perry
https://gailperrygroup.com/wp-content/uploads/2022/09/Gail-Perry-Group-2.svg
Gail Perry
2018-06-29 07:59:13
2023-04-04 11:00:13
Why You Need a Formal Fundraising Plan To Raise The Money Of Your Dreams