5 Steps to Create a Profitable Fundraising Plan in 2023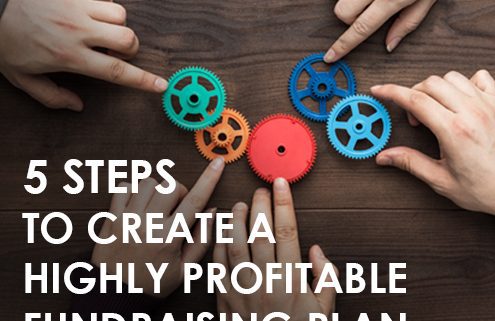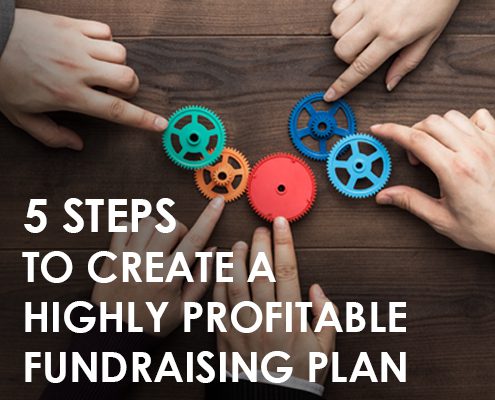 Why do you need a full-fledged, profitable fundraising plan?
A fundraising plan will help you operate a full efficient and profitability – and you'll raise far more money with a plan of action.
It will help you control the flow of work in your office and keep you from getting overcommitted. (yes I said this out loud!)
What's more, a smart fundraising plan helps build confidence in your fundraising program.
It protects you from your board's fundraising "idea of the month."
And it helps you raise a lot more money.
Follow these steps to set up a smart, profitable fundraising plan.
Step one: How did we do? Review your results.
The first thing you do to tackle your fundraising plan is review your results from last year.
What did your data show? Dig key metrics like # renewals (donor retention,) # new donors.
Pull reports on the results of EACH individual fundraising program or strategy.
Without data you are making plans based on conjecture.
Try pulling a small group together to assess how well you did last year. Evaluate all your programs and initiatives – frankly!
Step 3: Consider what you might give up.
Part of an effective plan is deciding what you WON'T do.
What's not productive? What activity takes too much time and effort compared to the money it raises?
It's perfectly ok to eliminate old strategies that are not productive!
Many times in nonprofit organizations, there are "sacred cow" strategies that simply do not work well any more.
Do you really need to be doing that event anyway? Or a certain type of programming or communicating that is really falling flat?
You have my permission to get rid of something!
Anyway – you've got to create room for some new stuff this year, right? So something needs to be let go of!
Step 3: Consider choosing 5 new initiatives for the coming year.
Now that you have left off from the old, it's time for the new.
What are you doing to ramp up or expand this year?
How about a new donor loyalty communications program? How about a new welcome kit for new donors? How about board members hosting coffees for donors?
Or maybe you want to push your monthly giving program more this year? How about enhancing your individual giving program with a donor newsletter?
Just know that you can't add these smart and cool new strategies without first cleaning out the old or you'll go bananas!
Step 4: Set your fundraising goal backed up with a plan.
Many fundraisers have their goals set for them, without much input from the staff.
And some have goals that are set without any basis in reality! (If this is happening to you – call us now!)
But you, smart fundraiser, are going to work smart. No pie-in-the-sky goals for you.
No goals set just to balance a budget.
No, your fundraising goal will be carefully constructed.
You're gonna have it fully backed up with a plan of how you'll get there.
Your fundraising goal will be the sum of all your various, smart initiatives and fundraising programs. Yes!
Step 5: Set up your execution plan – timeline, calendar and responsibilities.
Your plan is not a plan if there's no implementation or calendar.
Otherwise it is pie in the sky, wistful thinking. Something someone was dreaming about.
Your own profitable fundraising plan will be laid out in a full calendar so everyone knows what is happening when.
You'll know not to schedule the gala when you have a big grant to get out the door.
You'll be able to coordinate and plan so that you can actually breathe.
And your team will know who needs to do what. And when it needs to be done.
Bottom Line for a Profitable Fundraising Plan
So there – is five steps to YOUR killer fundraising plan.
And do have a wonderful happy Monday evening.
And give yourself a break from all the maddening rushing around.
It's a lovely day here in North Carolina and it's my daughter's birthday. So let's be happy and appreciate the love around us.
https://gailperrygroup.com/wp-content/uploads/2017/02/2-20-17-Image-Feature.jpg
400
495
Gail Perry
https://gailperrygroup.com/wp-content/uploads/2022/09/Gail-Perry-Group-2.svg
Gail Perry
2017-02-22 12:01:39
2023-04-04 11:00:24
5 Steps to Create a Profitable Fundraising Plan in 2023