Top 10 Fundraising Trends for 2023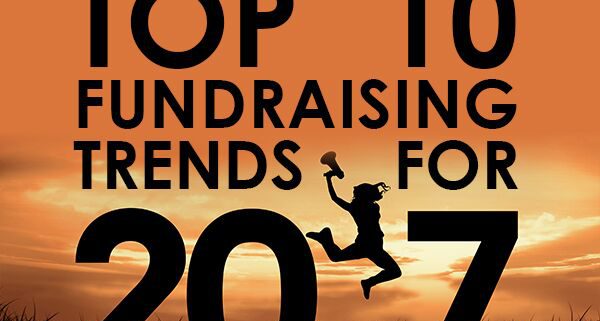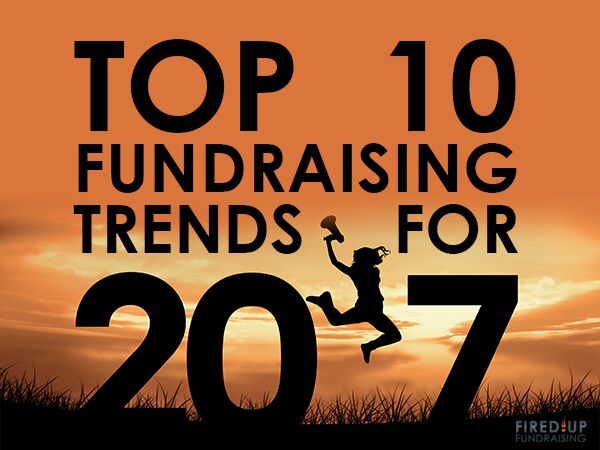 Time to get ready for 2023!
Here's my list of the top fundraising trends for 2023  – trends that you should be watching.
Let's get prepared for the new year. Time to sharpen our skills and try out some new stuff.
To help you stay on top of the ever-changing world of fundraising —
Here's my annual list of Top 10 Fundraising Trends for 2023:
1. Everything and everyone is social
Your donors and supporters are communicating with each other and their friends all the time through social platforms. They also use these social sites for talking about their favorite nonprofits – and taking action.
Your donors are even creating their very own independent fundraising campaigns for causes they support – right on these social platforms.
Word-of-mouth is king. People trust their own friends more than your newsletters and appeals. (Yes, it's true!)
That means that each one of your lovely donors and supporters is a potential channel to spread the word, raise money or take action.
Social media is essential for marketing these days. I've just engaged a smart young social media team.
We're doing all sorts of new creative things to spread my own message. If I can bite the bullet, so can you my friend!
Takeaway: It's time to seriously invest in your social media presence – for lots of reasons. 
2. Investing in the basics
Across the board, nonprofits are investing in the building blocks of a diversified fundraising program.
They are investing in training and education for their staff to learn how to do it right. These strategies offer huge fundraising potential:
Donor loyalty – my top buzzword for 2016 last year has gained ground.  I'm seeing donor retention finally take its rightful place. Smart nonprofits are hiring donor relations staff and establishing vigorous new donor communications programs. They are now focusing on engaging their supporters, not just communicating with them. (Must read: The Agitator blog on Donor Loyalty.
Monthly giving is still a sleeper here in the US. It's a huge gold mine that nonprofits here are just beginning to understand and tap. More and more nonprofits are starting to promote this easy and highly profitable strategy.
Mid-level donors are finally starting to get the attention they deserve.  Alas, they are usually lost in the cracks between annual giving and major gifts.  Smart nonprofits are starting to focus attention these lovely new major gift prospects.
Takeaway: Put your time, resources and energy in these key building blocks. You'll raise much more money!
3. Disruptive donor platforms
The new fundraising platforms that keep coming up are practically reinventing fundraising.
If everyone and everything is social, then these platforms empower your donors to become activists.
Crowdfunding will become more and more powerful through these tools. Facebook is getting into the game, too – so watch out for the big kahuna!
Sites like  Fundly.com, Indiegogo.com, CrowdRise.com or GoFundMe.com offer fundraising tools to everyone.
Takeaway: Be smart. Empower your donors and give them the tools to be activists for YOUR cause. 
4. Big data
Big data and predictive analytics are revolutionizing major gift fundraising.
Smart nonprofits are seeing their donor data bases as repositories of valuable information. And they are literally using data to predict who will be their next major donor.
Data can analyze a donor's engagement and giving to you over time. Then add in publicly available data such as her social media postings, wealth screening, zip code analytics.
When you know more about their likes, interests and giving potential, you can tailor a completely personal approach to your potential major donor.
One that makes her feel special and happy.
Everybody wins.  Your donor is thrilled that you've discovered that she's really interested in you. You win because she is quickly becoming a major donor.
Takeaway: Check out Steve MacLaughlin's new book: Data Driven Nonprofits. 
5. Storytelling
The concept of storytelling is everywhere. Finally, nonprofits are focusing on the right communications issues – what we say and how we say it.
Storytelling has always been our favorite way to communicate.  The best stories bring you right into them. You feel the thrills, the pains, and the successes..
We are exploring storytelling from many angles these days: Donors' stories of why they give. Board members' stories of why they care.
And of course, the essential fundraising message of WHY we do the work we do.
Takeaway: Get busy crafting memorable stories that call donors to action.
6. From "fundraising" to "philanthropy"
More and more nonprofits are using the word philanthropy instead of fundraising.
It's a softer word that is less offensive to people who are not familiar with our profession.
Philanthropy speaks to the love of humankind that is the basis for all giving.
This word focuses on the donor more than the ask.
Titles of fundraising staffers are even changing. Major gifts officers (what donor really wants to work with someone of that title?) are now "Philanthropy Advisors."
Finally we are getting donor-centered in the major gifts area!
7. Focusing on major gifts
Major gifts continue to be a higher and higher priority.
Nonprofits see the clear value of training for their boards and staffs. Wealth screening is much more common.
It's clear that with the increasing concentration of wealth, giving potential from your wealthy donors continues to grow.
Fundraisers want more training in how to deal with high-wealth donors.
When I asked my followers what they most wanted help with in the coming year, major gifts was front and center. People asked for help in every single area of major gift fundraising.
Takeaway: Join my Major Gift Coaching group for 2017, and I'll help you land the major gifts that are out there for your nonprofit.
8. Increasing concentration of wealth
As wealth becomes more and more concentrated in the hands of fewer people, we may see donations follow the values and interests of the very wealthy.
The kinds of nonprofits that wealthy donors favor, such as universities and arts organizations are already seeing  growth in their giving. 
Some studies are already suggesting that donations are coming from fewer and fewer numbers of people. Will the very wealthy push their own agendas via their favorite nonprofits?
9. Mobile is king
In 2016, 125 million US consumers use smartphones;  and 62% of them have made a purchase via their mobile device in the last six months.
Not only are your donors on mobile devices, but they are clicking to buy (and give!) via mobile.
Some studies say that up to 50% of emails are opened on mobile devices. Your donors are even watching your videos on their phones.
Takeaway:  It's time to fix your emails, website, videos and everything you do – so that they all sing a lovely song on your donors' mobile devices.
10. Political uncertainty
There is no avoiding it.  In the US, the new Trump administration has created uncertainty across the board, and that will continue.
All US-based nonprofits could be impacted by proposed changes in tax rates on the wealthy, and the possible reduction or elimination of the inheritance tax.
Proposed cuts to many social programs will slash funding to many nonprofits across our sector.
Fundraising calls to action will certainly strengthen – especially from human service organizations.
We can expect that donors who oppose the new administration's policies will feel more generous than ever. Many new fundraising opportunities might arise.
Takeaway: If we're certain of anything – it's uncertainty here in the US when it comes to the new administration.
 Bottom Line: Fundraising Trends for 2023
Ok my friend, there's a lot here. But it's all stuff you know, and that you are already doing.
Your future success just might depend on one of these fundraising trends for 2017.
In 2023, I'll be writing, creating videos and training all  in these important trend areas.
Hang with me and together we'll make the year wildly successful and profitable for your wonderful nonprofit.
What did I miss in this list of fundraising trends for 2023? Write a comment and add it here! 
https://gailperrygroup.com/wp-content/uploads/2016/12/top-fundraising-trends.jpg
450
600
Gail Perry
https://gailperrygroup.com/wp-content/uploads/2022/09/Gail-Perry-Group-2.svg
Gail Perry
2016-12-30 08:44:30
2023-03-13 14:58:20
Top 10 Fundraising Trends for 2023