Top 10 Fundraising Trends and Predictions for 2016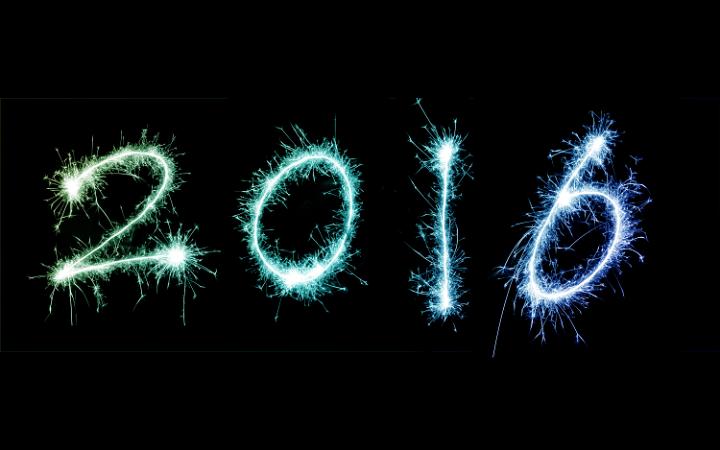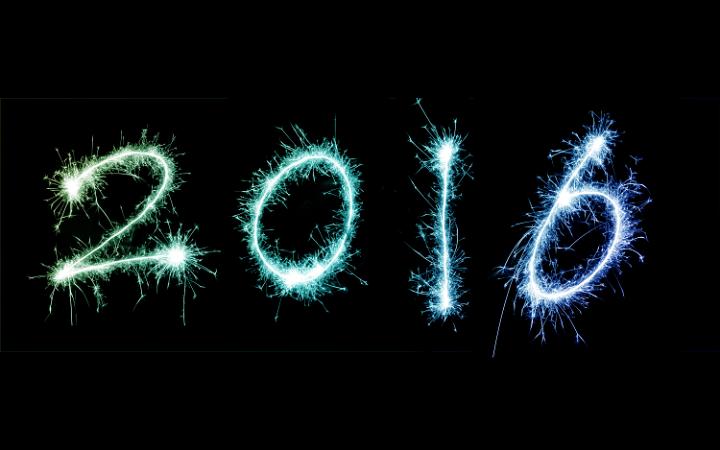 What's up for 2016?
Times are changing, and fundraising is evolving too.
If you want to be successful, then your nonprofit's fundraising approach needs to adapt and innovate.
The stakes are high.
If you stick to the same old same old strategies, you will probably see declining revenue and shrinking numbers of donors.
Here are the issues that YOUR nonprofit needs to address for 2016.
If you don't, there are plenty of other deserving nonprofits who are tackling them.
Note: I am not touting shiny new ideas or be-all solutions. Every nonprofit needs a well-rounded fundraising program with diversified sources of revenue.
These are the strategies that are coming into their own as important. Adopt the ones that will enhance your work. Discard the rest.
1. "Donor loyalty" gets my nod as the nonprofit buzzword for 2016.
Thank goodness nonprofits are finally understanding the math.
It's so much more more cost effective to retain current donors than it is to bring in new donors.
Across the board, nonprofits retain only 1 in 5 new donors, usually because of an abysmal post-gift experience for the donor. Here is the first place to start — by tackling your donor retention.
Smart nonprofits are:
Investing more staff and resources in donor relations.
Measuring the performance of their donor relations programming.
Educating their leadership and board members in this important new metric.
Want more? Check out Big Duck's donor communication plan workshop.
2. Crowdfunding will become a serious fundraising tool – for the right nonprofits.
I used to dismiss any efforts to raise money via social media, but I'm officially converted.
Crowdfunding can identify engage new supporters, bring in NEW major donors, and engage your current donors in something playful, social and mission-focused.
And it can raise significant money too.
Smart nonprofits are:
Seriously investing in their social media presence.
Identifying donors who are active users of social media and enlisting them to be their online "ambassadors."
Active participants in Giving Days.
Want more? Check out my take and also Beth Kanter's.
3. The end is coming for general unrestricted fundraising.
If you are sticking to this same tired old approach, you will be raising less and less.
The trends are undeniable. Donors will give more when they are offered a chance to fund a specific project.
Why? So many donors don't trust nonprofits. They worry about integrity, waste, and how the organization is planning to use their money.
Look at the success of DonorsChoose.org, or Kickstarter campaigns – they all focus on specific projects and outcomes.
Smart organizations are:
Asking donors to fund specific projects.
Re-framing their general appeals to focus on specific programs.
Want more? See "A General Unrestricted Ask is Lazy Fundraising."
4. The new communications tools will be revolutionizing how, when and where we tell our story.
All sorts of different platforms and channels are available to us – allowing us to reach new audiences and connect much more deeply with donors.
We can even use technology to develop custom individual stewardship plans for donors.
All of these are transforming the way we do fundraising today: new (and fun) social media tools, innovations in email marketing, the use of poignant images and video – I'm even seeing video embedded inside paper capital campaign case statements.
Smart nonprofits are:
Increasing their use of technology.
Expanding their skill sets in new media.
Willing to innovate, take risks and experiment.
Want more? See Kivi's Nonprofit Communications Trends Report.
5. "Fundraising" is shifting toward a broader concept of "philanthropy."
I'm seeing a new use of the word "philanthropy" instead of "fundraising. And it has the potential to shift many attitudes for the better.
The more all-encompassing view of "philanthropy" feels like a higher calling to our better human nature. It evokes happy feelings about helping people.
Somehow the word "fundraising" evokes sales and pushiness.
I find that board members, volunteers, and program staffers are happy to discuss their role in philanthropy. But when we ask about their participation in "fundraising," they back off.
Want more? Check out Andrea McManus' thoughts.
6. Fundraising will unfortunately continue to be chronically-underfunded.
This issue never changes. Maybe it just gets worse.
Just think how much money you could raise if you had the resources and staff to do the job.
We are leaving so very much money on the table – just sitting there – because of our reluctance to invest in fundraising.
Development staffers are stretched impossibly thin — with impossible work loads.
Alas. Management issues are the biggest impediment to greater fundraising totals.
Smart nonprofits are:
Adequately staffing and budgeting for their fundraising programs.
Not carrying out their missions on the backs of their employees.
Embracing philanthropy as an organization-wide commitment, so that staff is not left alone to do the work.
Want more? See "What Keeps 1200 Fundraisers Up at Night.
7. Mobile giving will continue to increase.
It may not quite be a buzzword yet, but "mobile-enabled" needs to be on your mind.
We're seeing an explosive growth in the use of mobile devices for everything, including shopping — and donating.
Look at Giving Tuesday's results: Blackbaud reported that 17% of gifts it processed came from mobile devices. The rate peaked at 10pm when 42% came in from smartphones and tablets.
Smart nonprofits are:
Making sure everything they send out is "mobile-enabled."
Want more? Check out The Agitator's take here.
8. New forms of philanthropy will continue to confound regular nonprofits.
Moguls and billionaires are challenging traditional philanthropy and coming up with their own solutions and strategies to change the world, God help us.
Impact investing, venture philanthropy, social enterprise – are pretty far away from the good solid local nonprofit that is trying to feed kids or serve hot meals to the elderly.
Many nonprofits can't reach these mega donors, can't talk their language, and find relationships with them to be challenging.
Smart nonprofits are:
Not dazzled by these out-of-reach donors.
Sticking to the basics: solid direct mail, great website, and major gifts.
This trend is gathering strength. Let's hope this massive amount of money actually does some good.
9. Clear measures of performance and impact will be required by donors and funders.
Over and over, donors are looking for performance metrics.
They want proof that you are doing a good job with their money. They want high performance from you. They want efficiency and effectiveness.
Smart nonprofits are:
Talking about their accomplishments in meaningful and measurable ways.
Demonstrating clear results for the people or causes they serve.
Turning their annual reports into "impact reports."
10. Sustainer fundraising programs will be king.
Don't forget your monthly donor program. Here's the golden place for sustainable fundraising.
Why don't you focus on developing a monthly donor program for your nonprofit? Or if you have one, give it new attention and prominence.
Hint, don't include a monthly request as part of a regular appeal. Instead, make it important — in a stand-alone appeal.
Smart nonprofits are:
Sticking with their sustainer programs – knowing they sometimes take years gain traction.
Branding and promoting these programs across the board.
Enjoying repeated, rich revenue from a loyal group of donors who love them.
Want more? Try these resources here and here.
BOTTOM LINE
Start your year off with a smart evaluation of all these new opportunities for funding your nonprofit. Be willing to take a risk.
Select a few that can enhance your fundraising, and make it happen. :)
https://gailperrygroup.com/wp-content/uploads/2015/12/2016.jpg
450
720
Gail Perry
https://gailperrygroup.com/wp-content/uploads/2022/09/Gail-Perry-Group-2.svg
Gail Perry
2015-12-31 17:28:38
2023-07-11 10:56:28
Top 10 Fundraising Trends and Predictions for 2016