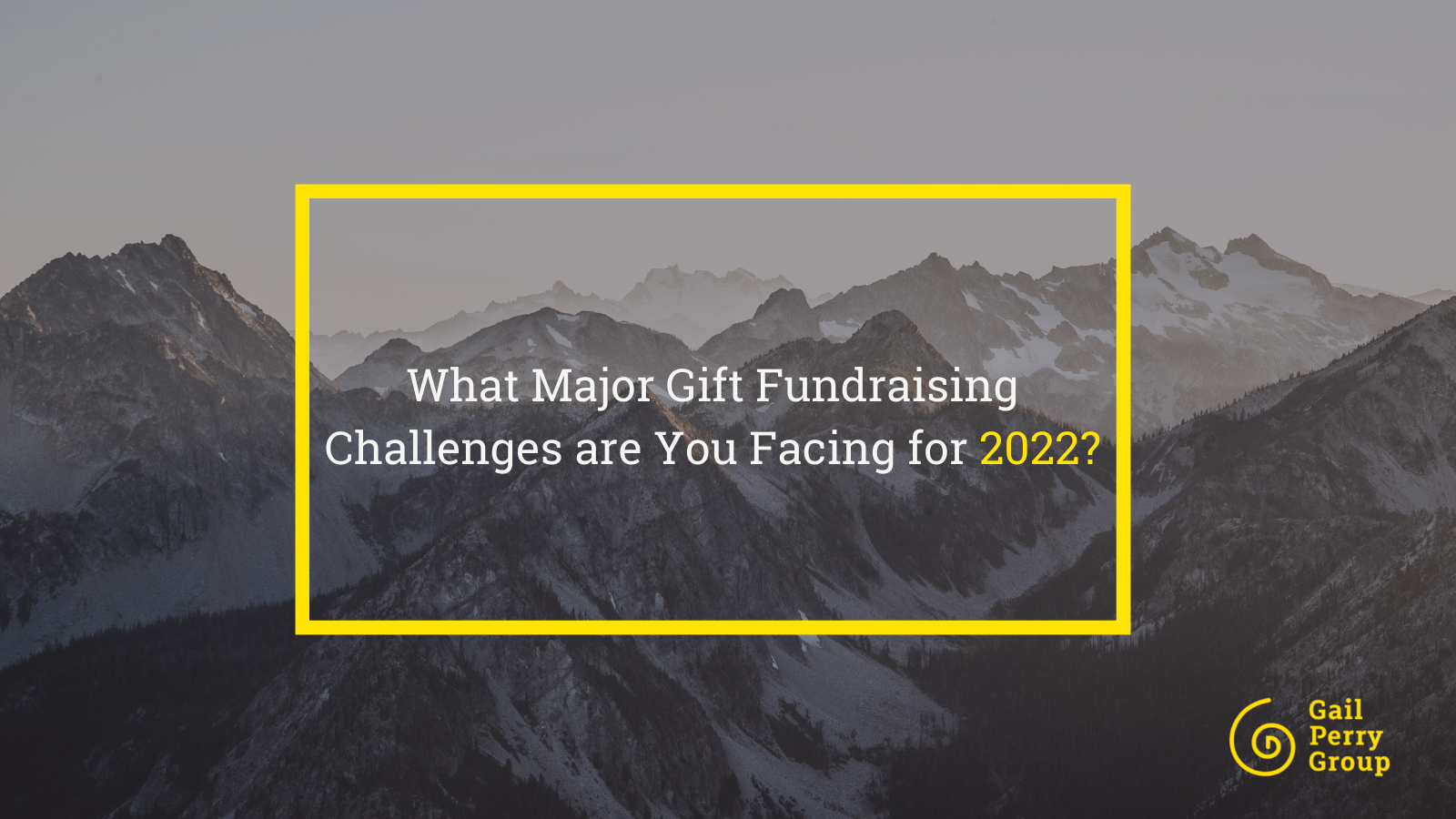 Quick question: What's keeping you and your team away from bringing in more major gifts?
We're talking about all those large gifts that you think might be out there for your organization.
Every fundraiser faces challenges when it comes to closing more major gifts. What are yours?
We'd love to hear from you.
What are the particular challenges that you and your team are facing today as you look out to 2022?
Your response will help us craft our 2022 Major Gifts Intensive – we want to be sure to cover YOUR biggest challenges.
Why not take a second and answer this quick 3 minute survey and let us know.
Respond to the survey, and you'll be first to see the results. You'll hear what's on people's minds as we look forward into the future. And, you'll be in a drawing for a full one-hour coaching session with Gail Perry.