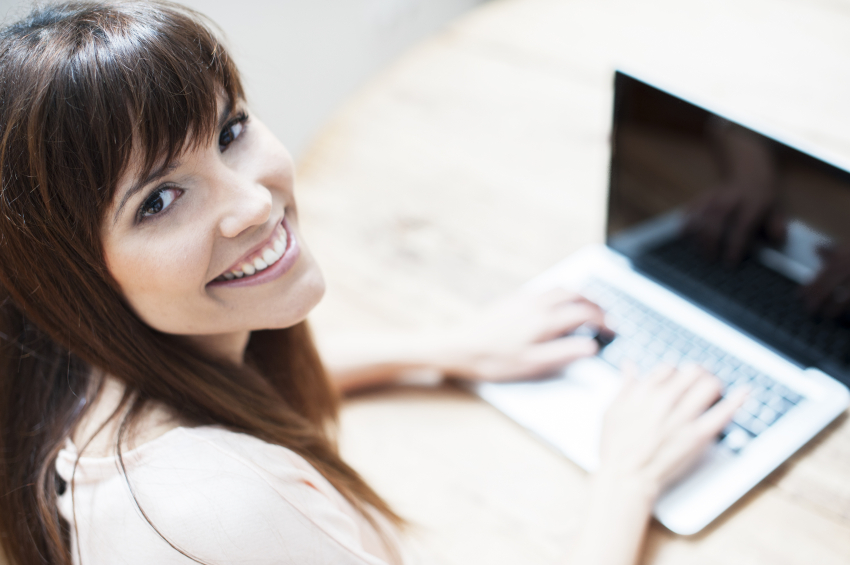 We can live or die by email these days.
With all the din and clutter in everybody's inboxes, how can yours get opened?
Try these 10 Ruthlessly Practical Tips for Smart Emailing.
1. Show some personality.
Show up as cheerful and enthusiastic. Be someone your readers might enjoy hearing from.
In on-line communication, don't come across as wooden and lofty.
If you do, you can pretty much expect the big delete button to click before your email is even opened. :(
2. Wear your heart on your sleeve if you can.
Ok, this is taking personality to a new level.
If you read my blog regularly, you know that I show up as a real person and I DO wear my heart on my sleeve.
The more well-rounded you are as a person – with likes and dislikes, humor, screw-ups – all this – makes you interesting.
It creates a link between you and the people who read your stuff.
3.    Your subject line is all-important.
Does your email subject look interesting?
Your subject line needs to be a teaser.
There is a whole body of research on subject lines.
For example, Did you know the words "reminder" and "help" will drive DOWN your open rate significantly?
And using the first name in the subject line increases open rates for nonprofits by 18%.
 4. Don't re-use the same (boring) subject line. Ever.
Never use this: "August Newsletter"  – delete will happen in a blink of an eye.
It reeks of "boring" and business as usual.
Would YOU want to open this?
5. "From" is as important as the subject line.
You need to be a real person not a person called "info."
Even if you are communicating in the name of your organization, you need to have a real name, a real picture, and be a real person.
OK – now your email is open.
Here are more tips:
6. Only one topic per email.
Busy people are whizzing and skimming thru their mail.
If you crowd lots of info in one email, I can pretty much assure you that it's a lost cause.
One topic per email makes it crystal clear what is being discussed and what is added.
7.  Only short emails.
Ditch the long emails.  Be short and sweet.
If your email to me has tons of stuff that I will need to think about, what will I do?
I'll set it aside for Sunday afternoon when I will catch up.
Do I ever get to the email? No.  The email gets deeper and deeper into my inbox where it is completely forgotten.
This might be the most important tip:
The more complicated your email, the less likely it is to be read and acted upon.
8. Try a one-sentence email.
There was lotsa discussion in the blogosphere last year about this idea.
I bet you one thing – if you get known for 1 sentence emails – they will be opened and read!
9. Use plenty of white space.
Remember your reader is skimming.
White space encourages your reader to actually digest the content.
Dense paragraphs encourage your reader to skip over them.
Don't use paragrahs longer than 4 lines.
10. If you are a junior staffer writing to the board, be realistic.
They may pass over your email.
Your board members are much more likely to open an email from a peer board member or the CEO of your organization.
Don't despair. It's just human nature.
If you really need to communicate to your board members – get to know them personally as a cheerful interesting person first – and they might just open and read.
BONUS TIP!
Ok, now I am going to share my deep, dark email subject line secret.
Never before revealed in print!
I study for-profit marketers and knock off their subject lines.
For my emails that get the highest open rates of all –
I STEAL the subject line from the cover of Oprah Magazine.
For example: "Don't be a Fundraising Dinosaur: 5 Big Ideas to Adopt Right Now!"
This one came straight off the cover of Oprah. And my web site froze because everyone clicked to read the article at once.
BOTTOM LINE:
Be smart and strategic about your emails.
Write them and then go back and edit if they are important.
Use these tips and you'll get the right people to READ and OPEN and ACT upon your emails.
What did I forget? Leave a comment and let me know!
https://gailperrygroup.com/wp-content/uploads/2014/02/computer-smiling-girl-at.jpg
565
850
Gail Perry
https://gailperrygroup.com/wp-content/uploads/2020/10/GPG_Master_Logo_WarmGrey-300x187.png
Gail Perry
2014-02-14 10:31:17
2014-02-14 10:31:17
How to Get Your Emails Opened and Read By the Right Person