Where to Find New Major Gift Prospects in 2017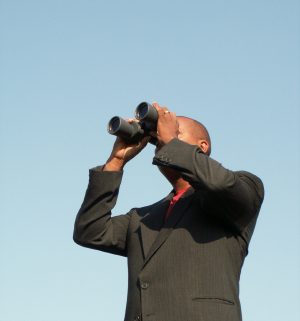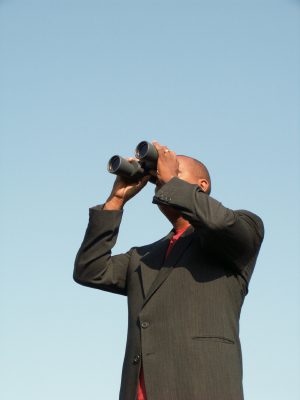 I bet you're thinking about how to make 2017 your best fundraising year ever, right?
My goal is to help you get launched in the right direction for seriously successful fundraising this year.
So today, we're focusing on where to find new major gift prospects in 2017.
Do you want to raise major gifts, but feel like you don't have enough major gift prospects?
Well, you are not alone. So many people feel this way.
Do you feel like major donors are everywhere – just not at your organization?
And your board members won't help open doors? So you feel a little stuck and a little lost?
So where CAN you look for potential major donors?
There are actually lots of sleeper major gift prospects right under your nose.
I'm sharing 5 places to look for low hanging fruit major donor prospects right now.
I'll be focusing extensively on this all-important topic with my Major Gift Coaching group this year.
If you want my coaching this year to help you get in the door to see your wealthy donors, let me know.
Click the button on this page, and we'll hop on the phone to see if this coaching is right for you and your nonprofit!
Where to Find New Major Gift Prospects in 2017
1. Lapsed major donors.
This is the first place I look for new major gift prospects.
It's always better to engage with someone who already knows you. Someone who has already invested in your organization.
Just about every nonprofit has some former mega donors who have lost touch.
Perhaps they were major donors to a past capital campaign. Or maybe they helped found your organization but drifted away.
It can be scary to try to reach out to someone – a VIP donor – a very important person mega donor.
Especially if you don't know them. Especially if they may be unhappy that they haven't heard from your organization in a long time.
Put yourself in your former donor's shoes. They are probably wondering what's happened. They might be really, really glad to get an update.
Here's what you do:
You approach them for a thank you and update visit. Tell them how sorry you are that no one has been in touch.
And be sure to share how much they mean to your organization. Invite them back in to see how things are going now.
In our major gift coaching group, I'll work with you personally to help you reach out properly. How to approach very important people who are philanthropists in your community.
I'll show you how to make amends if they are unhappy with you. And how to turn things around so that they like you and want to be friends again.
2. Board members' contacts.
Board members sometimes are quite reluctant to open the doors to their contacts.
Why? They don't want to feel like they are taking advantage of their friends.
I have a terrific exercise that I like to play with board members to help them think BIG and to generate information about people they know. It's called the VIP Prospect Game.
This little game is a non-confrontational way to get your board members thinking about who they know and who they could help you with.
Here's what you do:
Warm everyone up by chatting about why they care enough to serve on the board.
Ask them to find some scratch paper. They do not have to it turn in. (This is key – it lowers the pressure and makes this completely private.)
Ask them to try to name 5-10 funding sources who could catapult your organization's financial future.
Give them a few minutes in silence.
Then ask them to turn to someone and discuss one of the names on either person's list.
Then debrief. Ask them what their experience was doing this exercise. What were their takeaways?
Then ask people to volunteer to work with you to help develop your own organization's master prospect list.
This exercise can start your board members down a happy path of opening doors and helping you gain serious access. Give it a try!
3. Current major donors.
Consider especially those who have more capacity and who have the potential for much more investment.
You probably know who they are, and what they can do.
Be sure to develop systematic cultivation programs for them.
Remember, the first gift is hopefully not the largest!
4. Current mid-level donors.
Especially those who are in the $500-$2000 range.
These wonderful people are giving more than average – but why? It's up to you to find out.
If you're in a very large organization, you can set up special communications sequences to them – and see who responds.
If you are smaller, try inviting these donors to an event just for them. Again, see who responds to the invitation.
Here's your chance to get to know them better and qualify them regarding whether they have the capacity and interest to become major donors.
5. Smaller donors.
Especially those whose giving has suddenly jumped.
What if someone goes from $100 to $1000 out of the blue?
Here's what you do: you get on the phone with them immediately and say, "I'd love to hear your story."
Bottom Line:
There are many other ways to identify potential major donor prospects. This is just a start.
If you'd like my help getting new prospects identified and under cultivation, consider joining my major gift coaching program. I'd love to find out more about your own situation.
Click the button on this page, and we'll schedule a conversation to see if this is right for you and your nonprofit!
https://gailperrygroup.com/wp-content/uploads/2017/01/look-ahead-with-binoculars.jpg
400
300
Gail Perry
https://gailperrygroup.com/wp-content/uploads/2022/09/Gail-Perry-Group-2.svg
Gail Perry
2017-01-09 18:22:44
2017-01-10 12:41:50
Where to Find New Major Gift Prospects in 2017